Main content starts here, tab to start navigating
ASA NORTH
-Los Altos-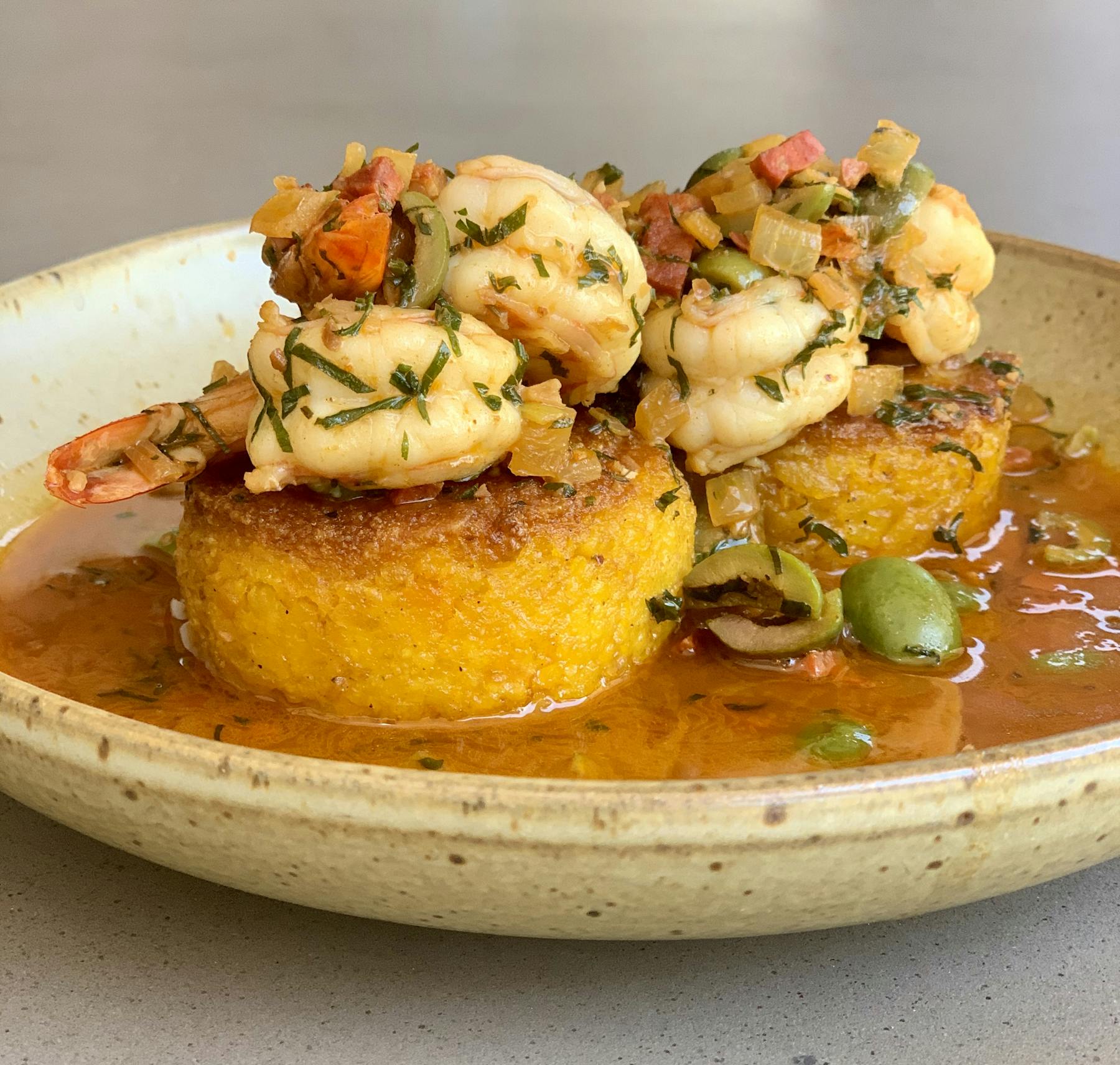 MEAT, POULTRY, FISH
Never ever programmed, free range, sustainable
Tombo Tuna

Sashimi grade, 1-1.25lb, IGF

$38

Double Cut Pork Chop

12oz, 2inch, brined

$15

1/2 Brined Chicken

Rocky Mountain from Sonoma County, free range, non GMO, veggie fed, mostly deboned, breast, leg/thigh, brined in house (suggest 2 per order)

$10

McFarland Trout Fillet

All vegetable fed, sustainably farmed 1lb

$25

IQF Wild Shrimp, 5LBS

Top trolled, packed frozen

$100

Bakers Bacon

6 pieces

$11

Organic Eggs

30 eggs

$27

Chorizo

4oz

$12

Pata Negra

Jamon Imberico, 2oz, small Tribecca Oven baguette, olive oil w/shaved parmigiano reggiano

$25

12oz New York Steak

$28

House Cured Trout

3.5oz

$18

Prosciutto

Fratelli Galloni, aged 20 months, 3oz

$15
Dairy
Organic Eggs

30 eggs

$27

Whole Milk

1/2 gallon, organic

$8

Heavy Cream

1/2 gallon

$12

Clover Butter

Organic, unsalted, 1 lb

$8

Parmigiano Reggiano

2 year aged, 11oz

$19.25

Tillamook Cheddar

$8

Manchego

1 year aged, 7oz

$10.50

Brie

French triple cream, 4oz

$8
Produce
Local, Organic
Broccoli

1 lb, 2 crowns

$4

Spinach

8 oz

$9

Kale

2 bunches

$8

Swiss chard

Bunch

$4

Carrots

2 lb

$8

Celery

Bunch

$3

Yellow Onion

Each

$1.50

Apples

Each

$1.25

Lemon

Each

$1

Lime

Each

$1

Romaine Lettuce

Per head

$5

Yukon Gold Potatoes

Locally farmed

$2

Cauliflower

Heirloom, all colors, priced per head

$4

Leeks

Large, bunch of 3

$6.75

Avocado

Each

$2.25

Fresh Pear

Each

$1.25

Yellow Bell pepper

Each

$2

Red Bell Pepper

Each

$2
Herbs
Parsley

Bunch

$3

Thyme

Bunch

$3
BREAD
Sliced Sour Dough

Tribeca Oven

$11

Baguette

Tribeca Oven, 85 percent cooked, finish off in your own oven 350-400 degrees for aprox 10min depending on crunch

$6

Fabulous Olive Bread

15 ounces, loaded with green & black olives

$7
Other Items
Toilet Paper

Angel Soft - each

$2

Paper Towels

1 roll

$5

Facial tissue

Box

$3

Bleach

121 oz

$12
Drinks
Lauretana

Sparkling mineral water from Italy.

$8

Coke Bottle

Product of Mexico, 12 oz

$5

Sparkling Rose Lemonade

4 Btls, Fentamins

$10

Tejava Black Tea

4 Btls

$8

Canada Dry Club Soda

6 pack

$6

Canada Dry Ginger Ale

6 Pack

$7

Coke

6 Pack

$7

7up

6 pack

$6

Cafe Roma WHole Bean Coffee

1 lb

$20

Cock n Bull Ginger Beer Soda

4 pack, 12 oz each

$12
Market Pantry
Alta Cucina Canned Tomato

6lb. 6oz whole peeled plum tomatoes

$12

Paesano Olive Oil

First cold press 33.8oz

$34

Kosher Salt

3lb

$10

Mixed Olives

Pint

$8

Jasmine Rice

1 lb

$4

Gluten Free Fusilli Pasta

Granoro, Italian, dried quinoa, 400g

$8

De Cecco Penne

1 lb

$4

Semolina Rigatoncini Pasta

Rustichella d'Abruzzo, 17.6 oz, durum wheat semolina

$8.50

Spaghettini Semolina Pasta

Rustichella d'Abruzzo, 17.6 oz, durum wheat semolina

$8.50

Raw cashews

10oz

$10

Lentils

1 lb

$9

Flour

Unbleached, peak performer, Italian 1lb

$4.50

Bakers Fine Grain Sugar

4 lb

$10

Tomato Paste

Italys #1 tomato brand, "Mutti", 4.5oz tube

$9

Brown Sugar

16oz

$5

Black Aromatic Rice

Rice of Falasco, 2.2 pounds

$27

Carnaroli Rice

Bel Aria - superfine Italian carnaroli Rice, 2.2 lbs

$10

Marinated Whole Artichokes

Antica Valle d'Ofanta, sunflower oil, 580 ml jar

$16

Italian Spicy Vegetable Spread

"Bomba du Calabrese", a spicy mix of vegetables (chili pepper, mushroom, dried tomato, eggplant, olive, carrot, artichoke, turnip, fennel, cucumber, peppers, garlic, wine vinegar, sunflower oil), 10.23 oz jar

$12

Rice from Valencia

Special for paella, 2.2 lbs

$16

Italian Brown Anchovy Fillets

Delfino, Filetti di alici, sunflower oil

$32

Yeast

Red Star, 2oz, dry active

$3
Wine Bottles
Laurent-Perrier

Champagne

$44

Domaine Allimant-Laugner

Cremant d'Alsace Rose (Sparkling)

$36

2018 Muga Rosado

Still Rose

$28

2017 En Route Chardonnay

By Far Niente, Russian River Valley

$39

2017 Lloyd Chardonnay

Buttery Carneros Chard

$44

2018 Roger Neveu Sancerre

Sauvignon Blanc, Loire Valley, France

$36

2018 Meyer Fonne Pinot Blanc

Dry white from Alsace, France

$29

2017 Granbazan Albarino

Bright, fruity and acid-driven white from Northwest Spain

$32

2018 Terlano Pinot Grigio

...it's Pinot Grigio

$32

2016 Small Vines Pinot Noir

Sonoma Coast

$44

2016 Domaine Eden Pinot Noir

Santa Cruz Mountains

$34

2014 Donati Cabernet Sauvignon

Central Coast

$29

2015 Steven Kent Cabernet Sauvignon

Delicious Cabernet, Livermore Valley

$38

2017Ciacco Piccolomini, Rosso di Montalcino

Sangiovese from Tuscany, Italy

$36

2015 Alto Moncayo Garnacha

Grenache from Catalunya, Northeast Spain

$36

2015 Chateau de Cerons, Bordeaux

Grand Enclos, Graves, France

$48

2005 Vega Sicilia Unico

$750

2018 Testarossa Pinot Noir

Santa Lucia Highlands

$58
Cocktails TOGO!!
2 cocktails per order
Blood Orange Cosmo

Titos Vodka, orange liqueur, blood orange juice, lime (2 per order)

$18

Margarita Margarita

Reposado tequila, Combier orange liqueur, fresh lime (2 to an order)

$18

Old Fashioned

Four Roses Bourbon, brown sugar, Angostura bitters (2 in an order)

$18

Brooklyn (right next to) Manhattan

Rittenhouse Rye, Dolin Dry Vermouth, Luxardo maraschino, Punt e mas (2 to an order)

$18

6 Month Aged Barreled Sazerac

Templeton Rye, Peychauds bitters, simple syrup, Absinthe spray (2 to an order)

$18

Lovers Punch

A tropical vacation in a glass! (Since travel is not an option)

$18
TAKE OUT MENU
Baguette and Butter

$6

Duck Fat Roasted Baby Potatoes with House Aioli

$8
Soup and Salad
Classic Caesar

Chopped local romaine, Italian brown anchovy dressing, shaved parmeganio reggiano, anisette croutons

$12

Arugula Salad

Lemon vinaigrette, parmesan

$12

Roasted Butternut Squash Soup

(Pint)

$10

"Minestrone" Soup

Organic vegetable soup, fresh herbs, white beans (Quart)

$16

Beet Salad

Citrus zest marinated organic red and golden beets, local apple, toasted caraway seed dressing

$10
Entree
Paella de La Tierra

La bomba arroz, organic vegetables, wine, aromatic vegetable stock, wild Sicilian fennel seeds

$22

Paella Valencia

Bomba arroz, shrimp-vegetable stock, saffron, smoked paprika, chorizo, shrimp

$26

Spring Vegetable Love

Seasonal offering inspired

$18

Arrabiata

"Angry Pasta" Traditional spicy handmade spaghetti, XVOO, tomatoes, garlic & Arbol chile

$16

Exotic Mushroom Handmade Pasta

An array of exotic & wild 'shrooms. Too many ingredients to list!

$26

Entree Mac & Cheese

Fresh spaghetti pasta, aged white cheddar, parmigiano, cream, butter

$16

Petaluma Chicken

24-hour house brined, dry rub of star anise and chipotle, served with romanesco potato smash

$26

McFarland Springs Rainbow Trout

Crispy-skinned, boneless pink rainbow fillet basted with lemon preserve, XVOO, served with organic greens

$31

Pork and Beans

Slow braised, fork tender, white beans and pickled onion

$22

Wild Caught Albacore Tuna

Pan roasted served with sautéed local organic cauliflower, golden raisins, toasted pine nuts and Marsala.

$36

Al Pastor Tacos

Chili marinated pork and pineapple topped with cilantro, white onion, fresh strawberries, roasted tomato salsa and spicy avocado salsa with flour tortillas. (5 street tacos per order.)

$20

Spare Ribs

Pork spare ribs with a dry rub of paprika, salt and pepper with a honey vinegar sauce and a side of arugula salad. Half (4 ribs) or full (8 ribs) order available.

$24

Half Order $15

Argentine Steak

Tenderized marinated New York, with a Spanish style, herb chimichurri, served with herb mashed potatoes

$27
Dessert
Four Chocolate Chip Cookies

$8

Carrot Cake

Pecans, vanilla cream cheese frosting

$8

Dark Chocolate Sorbet

$8

Bread Pudding

Banana, nuts, caramel sauce, vanilla bean ice cream

$8

Chocolate Bomb

Dark chocolate cake with molten center, raspberry coulis

$8
Cocktails
All cocktails are served as a double!
Manhattan

Buffalo Trace Bourbon, Antica Carpano Sweet Vermouth, House mix of Bitters, Luxardo Cherry.

$16

Lemon Vesper

St. George Gin, Boyd & Blair Potato Vodka, Lillet Blanc, Fresh Lemon Juice, Dash Simply Syrup.

$16

Margarita

Siete Leguas Reposado Tequila, Combier Orange Liqueur, Fresh Lime Juice, Agave.

$16

"BOB"

Buffalo Trace Bourbon, Antica Carpano Sweet Vermouth, Campari, Pur-Likor Spiced Blood Orange Liqueur.

$16

Asa G&T

Tylers City of London Dry Gin – Infused with Butterfly Pea Flowers, Spices, Fresh Lime Juice, Fever tree tonic.

$16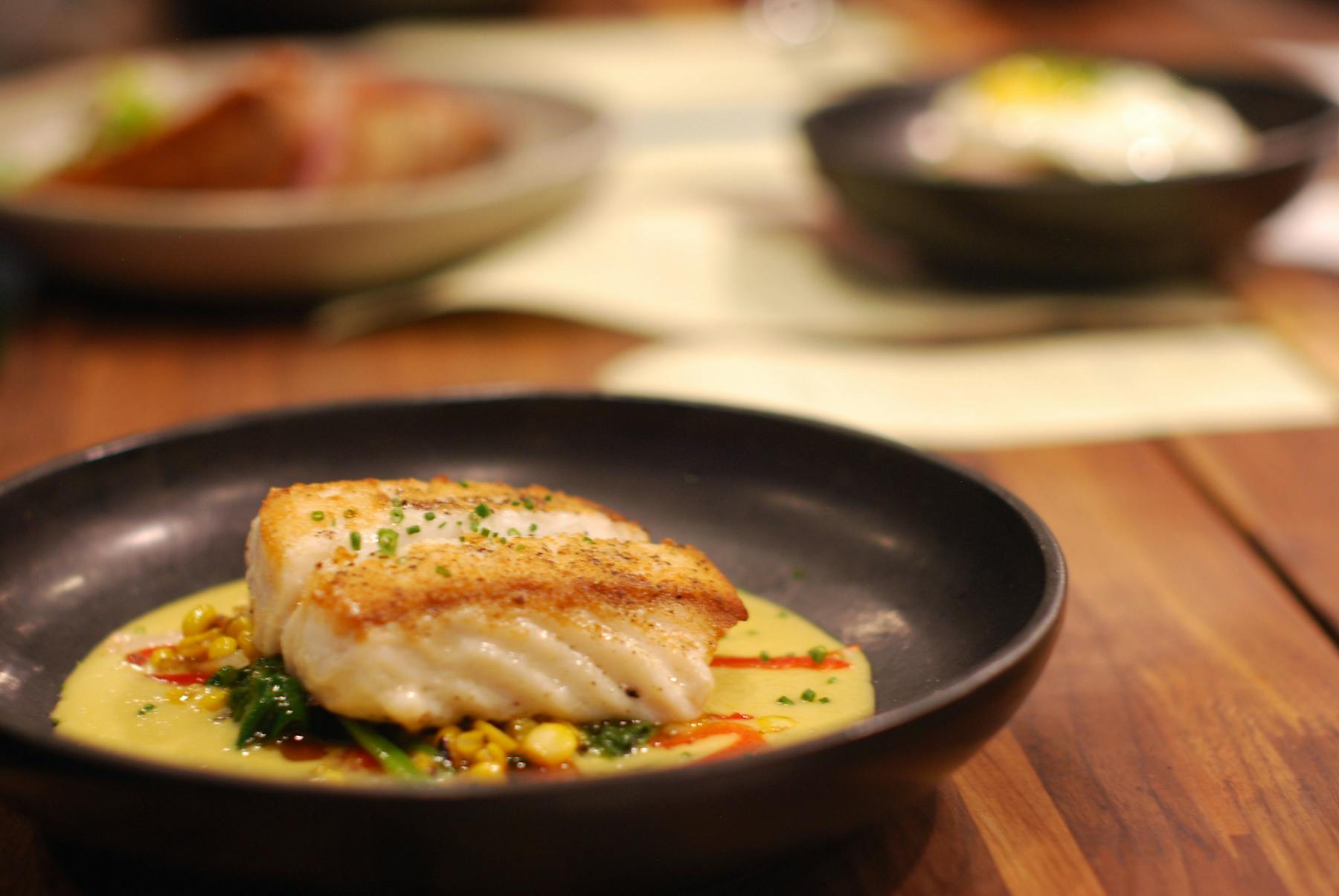 Slide 1 of 2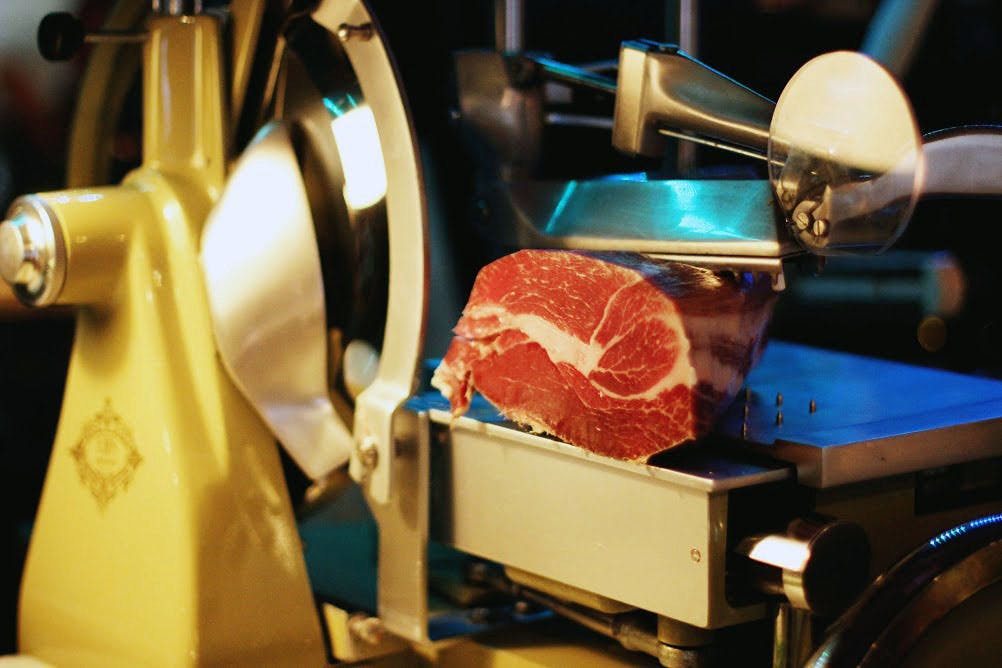 Slide 2 of 2
By the Glass
WHITE

J. Lassalle NV

Champagne, France

$21

2015 Raventos I Blanc Sparkling Rose

Penedes, Spain

$15

2018 Domaine Terrebrune 
Rosé

Bandol, France

$20

2017 En Route Chardonnay "Brumaire"

Russian River Valley, CA

$17

2017 Lloyd Chardonnay

Carneros
Napa Valley, CA

$21

2017 Mestizaje Viognier, Messeguera Blend

Valencia, Spain

$17

2017 Salvestrin Sauvignon Blanc

LeBlanc Crystal Springs Vineyard, 
St. Helena, Napa, CA

$14

2016 Oremus Tokaji Furmint

Hegyalja, Hungary

$16

2016 Ostatue Viura

Ríoja, Spain

$15

2016 Cellar Piñol Grenache Blanc

Terra Alta, Spain

$14

RED

2016 Small Vines Pinot Noir

Sonoma Coast, CA

$21

2017 St. Innocent Pinot Noir

Willamette Valley, Oregon

$17

2014 Donati Cabernet Sauvignon

Paicines Valley, 
Central Coast, CA

$14

2015 Steven Kent Cab Sauvignon

Ghielmetti Vineyard 
Livermore, CA

$25

2015 Casanova Di Neri Irrosso "Super Tuscan"

Tuscany, Italy

$16

2015 Erse Etna Rosso

Castiglione di Sicilia, Italy

$14

2016 Ermitage Syrah

Pic Saint Loup, France

$15

2015 Château Aney 
Left Bank Blend 
Haut-Médoc

Bordeaux, France

$18

2012 Viña Alberdi Reserva Tempranillo

Rioja Alta, Spain

$15

2015 Alto Moncayo Old Vine Grenache

Borja, Spain

$17
By the Bottle
BUBBLES

Billecart Salmon Rosé NV 
1/2 bottle

Champagne, France

$85

2014 Marques de Gelida 
Gran reserva Cava

Penedes, Spain

$52

2015 Raventos I Blanc De Nit Rosé

Penedes, Spain

$60

Luis Roederer NV

Champagne, France

$70

2015 Schramsburg Blanc de Blanc

Napa, CA

$80

J. Lassalle NV

Champagne, France

$80

Laurent Perrier 'Brut' NV

Reims, Champagne, France

$84

Laurent Perrier 
Cuvée Rosé

Reims, Champagne, France

$115

Henriot Rosé NV

Reims, Champagne, France

$125

Charles Heidsieck Rose NV 
Reserve

Champagne, France

$150

2008 Henriot Millesime

Reims, Champagne, France

$180

2006 Taittinger 
Comtes De Champagne Rosé

Reims, Champagne, France

$400

2004 Laurent Perrier 
Alexandra
 Grande Cuvee Rose

Champagne, France

$450

ROSE

2018 Domaine Terrebrune

Bandol, France

$80

2018 Domaine Tempier

Bandol, France

$100

2017 Flor de Muga

Rioja, Spain

$65

SAUVIGNON BLANC

2017 Salvestrin 
LeBlanc Crystal Springs Vineyard

St. Helena, Napa, CA

$56

2016 Jean Pabiot Pouilly-Fumé

Loire Valley, 
France

$56

2017 Domaine Daniel Chotard 
Sancerre

Loire Valley
, France

$70

2017 Ghost Block

Napa, CA

$48

2015 Spy Valley 
Envoy 
Johnson Vineyards

Marlborough, New Zealand

$70

OTHER WHITES

2016 Beniot Gautier Vouvray

Loire Valley, France

$50

2017 Terlano Pinot Grigio

Trentino Alto-Adige, Italy

$52

2015 Alvancia, Godello

Galicia, Spain

$65

2016 Elena Walch 
Gewürztraminer

Alto Adige, Italy

$64

2014 Domaine Zind Humbrecht 
Pinot Gris

Alsace, France

$68

2016 La Caña 
Albariño

Rías Baixas, Spain

$60

2017 Mestizaje Viognier, Messeguera Blend

Valencia, Spain

$52

2018 Ostatu 
Viura 
Rioja Blanco

Rioja, Spain

$60

2017 Celler Piñol 
Portal
 Garnatxa Blance

Terra Alta, Spain

$55

2016 Oremus Mandolas 
Tokaji Furmint

Tokaj - Hegyalja, Hungar

$64

2017 Tablas Creek 
Vermentino

Adelaida District
 Paso Robles, CA

$60

PINOT NOIR DOMESTIC

2015 Astrolabe

Marlborough, NZ

$55

2013 Tucker

Santa Cruz Mountains

$60

2017 St. Innocent

Village Cuvee Willamette Valley, Oregon

$68

2017 Testarossa

Santa Lucia Highlands Monterey, CA

$75

2017 Failla

Sonoma Coast, CA

$75

2014 Small Vines

Sonoma Coast, CA

$85

2015 Foxen

John Sebastiano Vineyard Sta. Rita Hills Santa Barbara, CA

$90

2015 Mindego Ridge

Santa Cruz Mtn. CA

$95

2016 Testarossa

Garys' Vineyard, Santa Lucia Highlands Monterey, CA

$115

2014 Longoria

Fe Ciega Vineyard Sta. Rita Hills Santa Barbara, CA

$115

2016 Lynmar Estate

Quail Hill Vineyards Russian River Valley Sonoma, CA

$135

2016 Fel

Savoy Vineyard Anderson Valley Mendocino, CA

$150

2016 Kistler

Sonoma Coast, CA

$160

2017 Kosta Browne

-Russian River Valley
-Sonoma Coast
-Santa Lucia Highlands

$190

2012 Mail Road

Mt. Carmel Vineyard Blocks 2, 3, 5 - 
Sta. Rita Hills Santa Barbara, CA

$220

2016 Kosta Browne

Keefer Ranch Russian River Valley Sonoma, C

$250

BURGUNDY

2016 Méo - Camuzet

Nuits-Saint Georges Village

$210

2015 Méo - Camuzet

Chamboulle Musigny 1er Cru Les Cras

$450

2016 Méo - Camuzet

Chamboulle Musigny 1er Cru Village

$400

2015 Méo - Camuzet

Nuits Saint Georges 1er Cru Aux Boudots

$500

2015 Méo - Camuzet

Nuits Saint Georges 1er Cru Aux Murgers

$500

2016 Méo - Camuzet

Nuits Saint Georges 1er Cru Village

$325

2016 Méo - Camuzet

Vosne Romanée 1er Cru Les Chaumes

$425

2016 Méo - Camuzet

Vosne Romanée 1er Cru Aux Brulées

$900

2015 Domaine Méo Camuze

Corton Grand Cru Les Perrières

$700

2014 Domaine Denis Mortet

Gevrey - Chambertin 1er Cru Les Champeaux

$550

2011 Maison Roche De Bellene

Nuits Saint Georges 1er Cru Aux Boudots

$250

2014 Domaine Jessaume

Santaney 1er Cru Les Gravieres

$100

CABERNET SAUVIGNON DOMESTIC

2014 Donati

Paicines Valley Central Coast

$52

2016 Relyea wood

Betchart Vineyards Santa Cruz Mtns

$80

2016 Relyea Wood

Camalie Vineyards Mt. Veeder, Napa

$90

2015 Oakville Estate

Oakville, Napa

$110

2014 Mount Eden Estate

Santa Cruz Mtns.

$125

2015 Ghost Block

Oakville, Napa

$130

2016 Round Pond

Rutherford Napa Valley

$140

2015 Feather

Colombia Valley, Washington

$145

2016 Chappallet

St. Helena, Napa

$150

2015 Lineage, Steven Kent

Livermore

$195

2014 Ridge Montebello

Santa Cruz Mtns

$295

2016 Nickel & Nickel

John C. Sullenger Oakville, Napa

$204

2015 Nickel & Nickel

Rock Cairn Vineyards Oakville, Napa

$204

2016 Nickel & Nickel

Quarry Vineyards Rutherford, Napa

$204

2016 Nickel & Nicke

Quicksilver Vineyards Rutherford, Napa

$204

2014 Peter Michael

Les Pavots Knights Valley, Sonoma

$325

FRENCH REDS

2016 Ermitage Du Pic Saint Loup

Tour Du Pierres Pic Saint Loup

$60

2016 Domaine De Fontsainte

Corbières

$64

2015 Château Aney

$72

2014 Domaine Leon Barral

Faugeres

$72

2013 Domaine Terrebrune

Bandol

$90

2013 Domaine de Pagau

Chateauneuf du Pape Southern Rhone

$120

2016 Domaine Du Vieux Telegraphe

Chateauneuf du Pape Southern Rhone

$180

2009 Château Giscours

Margaux Bordeaux

$300

2007 Château Leoville Las Cases

Saint-Julien Bordeaux

$550

2012 Château Pavie

Saint-Emilion Bordeaux

$750

SYRAH

2015 Andrew Murray

Santa Ynez Valley, CA

$48

2015 Sequal

Long Shadows Vintners Collection Columbia Valley

$130

SPAIN

2010 Muga

Prado Enea Gran Reserva Rioja

$155

2005 Muga

Prado Enea Gran Reserva Rioja

$275

2012 Macan

Bodegas Benjamin de Rothschild y Vega Sicilia Rioja

$200

2012 Viña Alberdi

Reserva Rioja

$65

2015 Alto Moncayo

Campo de Borja Moncayo

$75

2015 Viña Magna

Ribera Del Duero

$80

2009 La Rioja Alta

Viña Ardanza Reserva Rioja

$90

2011 Conde De Hervias

Rioja Alta

$100

2009 La Rioja Alta

Gran Reserva 904 Rioja

$140

2013 Pintia

Toro

$140

2014 Alion

Tempos Vega Sicilia Ribera Del Duero

$190

2008 La Nieta

Reserva Rioja

$250

2012 Vega Sicilia

Valbuena 5 Ribera del Duero

$300

MERLOT/ BLENDS

2011 Naumann Vineyards

Tre Rosso Cali Cupertino

$60

2012 Steele "Stymie"

Merlot Lake County, CA

$70

2014 Blackbird Vineyards

Arise Napa

$90

2016 Shafer TD-9

Merlot Blend Napa

$130

2014 Pedestal

Merlot Long Shadows Vintners Collection Columbia Valley, WA

$145

2015 Flora Springs

Trilogy Napa

$150

2003 Freemark Abbey

Merlot Rutherford Napa

$170

ZINFANDEL

2017 Hartford

Old Vines Paso Robles

$72

2016 Ridge Geyserville

Sonoma

$85

2016 Turley

Dusi Vineyard Paso Robles

$110

SOUTH AMERICA/AFRICA

2014 Colomé

Malbec Salta

$55

2014 Catena, San Carlos

Cabernet Franc Mendoza

$56

2014 Doña Paula

Malbec Mendoza

$90

2013 Anwilka

Shiraz Blend Stellenbosch, South Africa

$95

2011 De Martino

Limavida Old Vine Malbec Maule Valley, Chile

$120

2013 Catena Zapata

Cab/Malbec blend Mendoza

$198
Cocktails
The Spaniard

Dirty vodka or gin martini with a slice of chorizo, piece of Manchego and an olive

For The Love Of Lemon

Vodka, limoncello, lemon, lemon custard, ginger beer

Rosé Sangria

Rosé, peaches, citrus, star anise, cognac, Solerno

ASA G&T

Blue infused gin, Fever Tree tonic, flowers, spices

Strawberry Fields Forever

Strawberry vodka, Chareau aloe, lemon, lime, mint/basil oil

Clarified English Punches

A lot of Rum, Citus, Tea & Time. Choose from: apple pie, blood orange & vanilla or piña colada

Oaxaca Flocka Flam

Mezcal, aqua de jamaica, lime, chareau aloe liqueur, habanero agave

La Pistola

Reposado, Averna, China, Aztec chocolate, lemon zest

Fuzz~N~Buzz

Gin, apricot, hibiscus syrup, egg white, lemon

Plum Runner

White rum, plum purée, ruby port, lime, orgeat

Blue Suede Shoes

Bourbon, blueberry grappa, blueberry jam, lemon

Papirrin

Rye, Fernet-Branca, Combier, vanilla, orange bitters
Non Alcoholic
ASA'S SHIRLEY TEMPLE

House-made grenadine, ginger ale

Rose Sparkling Lemonade

Lemon, sparkling water, rose

Lying in the Flowers

Elderflower syrup, lemon/lime, soda

Ike's Strawberry Lemonade

Fresh strawberries, lemon/lime, simple syrup
Beer
Scrimshaw Pilsner

Einstock Pale Ale

Hitochino Nest White Ale

Old Rasputin Imperial Stout

Uinta Hop Nosh IPA

Sorry Japanese Umami IPA

Almanac Love Hazy IPA

Chimay Grande Reserve Blue Dark Ale

Erdinger NA