Main content starts here, tab to start navigating
ASA NORTH
-Los Altos-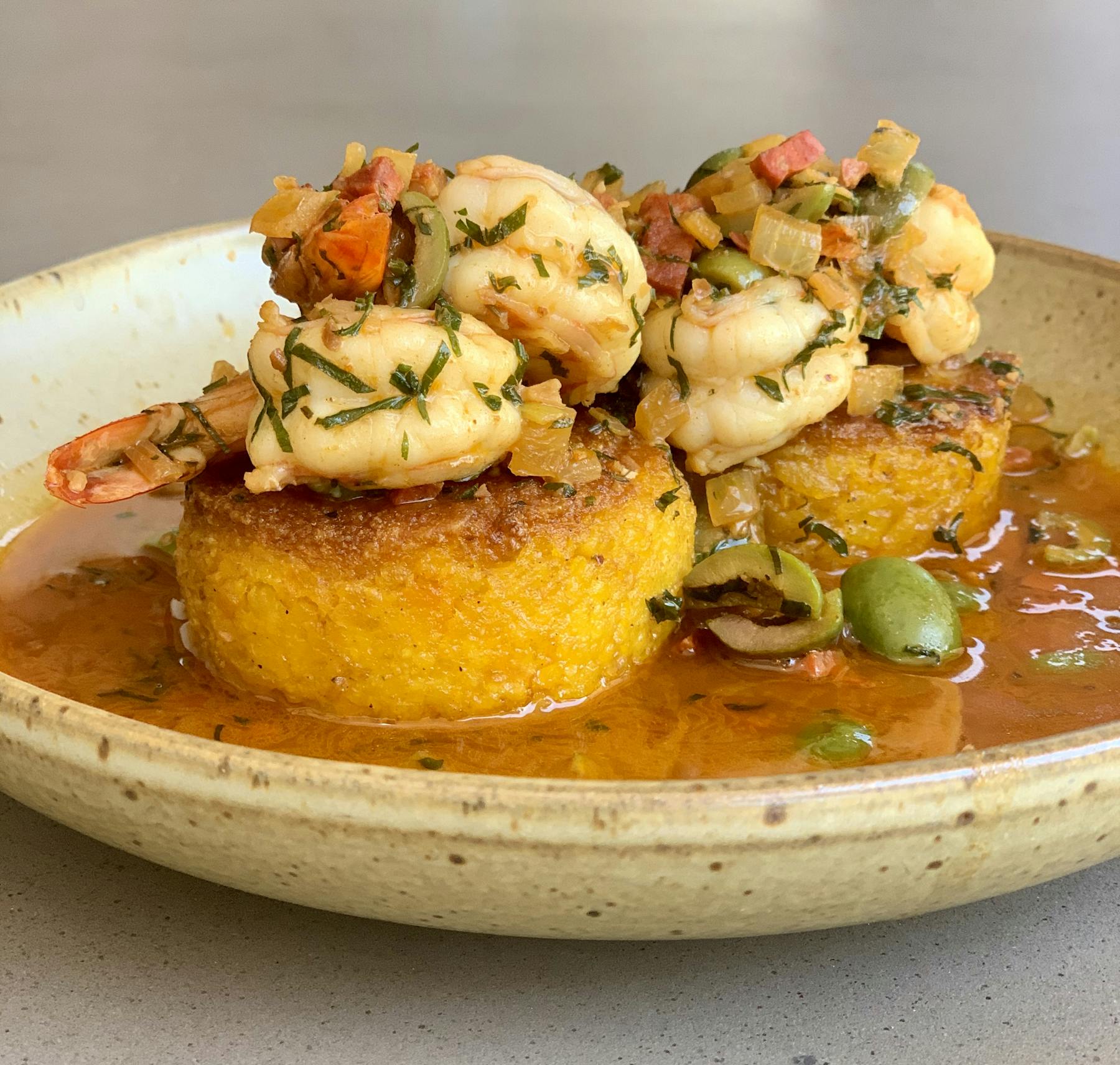 Slide 1 of 3
Slide 2 of 3

Slide 3 of 3
Pick Up Hours:
Sunday - Monday: CLOSED
Tuesday - Saturday: 4PM - 8PM
650.935.2372
CLICK ABOVE TO VIEW CURRENT MENU.
Our patio is sadly closed currently due to Santa Clara County restrictions.
Graze
Duck Fat Fried Potatoes

Topped with duck confit and lemon aioli

$17

Fresh Shucked Oysters

Served with Italian olive tapenade

$3.75

Pata Negra Jamon Imberico

Thin sliced, baguette, olive oil with Parmigiano Reggiano

$26

Garlic Shrimp

White wine, cream, chili, garlic

$19

Little Neck Clams

Sauteed pancetta, garlic, anisette flambe, cream, cilantro, garlic bread

$22

Anchovy Bread

Spanish white and Italian brown anchovies over toasted French bread, spread with lemon aioli.

$11

Seared Albacore Tuna

Pistachio dusted and sprinkled, arugula, carrot, fennel, champagne vinegar sauce, topped with shallot and chive

$22

Marci's Ribs

Dry rub of paprika, pepper & salt with a honey vinegar sauce. Served with a side of arugula salad, tossed with lemon preserve oil.

$18

Petite Baguette

$2.50
Leaf and Green
Soup of the Day

Always veggie, organic, local, seasonal.

$12

Rainbow Beet Salad

Organic beets, local apple, toasted caraway seed dressing

$13

Classic Caesar

Chopped local romaine, Italian brown anchovy dressing, shaved parmeganio reggiano, anisette croutons

$11

Add Spanish White Anchovies $6

Arugula Salad

Lemon preserve olive oil dressing, shaved parmesan

$11
Field, Sea, Pasture
Roasted Leek Confit

Slow cooked in garlic and thyme, silky mashed potato, roast cauliflower, tomatillo/yellow bell pepper puree

$21

Vegetable Love

Seasonal organic vegetable plate, chefs choice

$18

Paella Valencia

Bomba arroz, shrimp-vegetable stock, saffron, smoked paprika, chorizo, shrimp

$36

Arrabiata Rafaela

"Angry Pasta" Traditional spicy handmade spaghetti XVOO, tomatoes, garlic & arbol chile

$18

Asa's Exotic Mushroom Pasta

An array of exotic & wild 'shrooms. Too many ingredients to list!

$26

Carbonara

Fresh bucatini, crispy pancetta, black pepper, egg yolk, parmesan

$25

Autumn Half Chicken

Brined, roasted,sauteed green beans, vegetable white wine "stuffing", large crispy croutons, jus

$28

Bowl of Soul

Halibut, gulf shrimp, potatoes, carrots, celery, garlic, smoked paprika, arbol, cilantro, beautiful broth

$34

North Atlantic Scallops

Seared, leek/veggie risotto, a touch of Parmigiano, veal red wine reduction

$39

McFarland Springs Rainbow Trout

Crispy-skinned, boneless pink rainbow fillet basted with lemon preserve, XVOO, organic chard

$32

Argentine Steak

Tenderized, marinated New York sirloin, Spanish style herb chimichurri, served with sauteed organic greens and mashed potatoes

$35

GRILLED "NIMAN RANCH" RIBEYE

Herbs de Provence crusted beauty, Manchego\herb compound butter, sauteed kale, roasted fingerling potatoes

$65
Dessert
Panna Cotta In A Jar

Vanilla custard, lemon curd, biscuit crumble

$10

Seasonal Fruit Crumble

Vanilla Gelato

$10

Banana Bread Pudding

Rum, caramel, whipped cream

$10

Dark Chocolate Cake

Four tier, chocolate butter cream, chocolate ganache, raspberry coulis, sea salt

$10

Chocolate Chip Cookies

4 per order

$10

The Creamiest Sorbet Ever

Dark Chocolate with sea salt

$10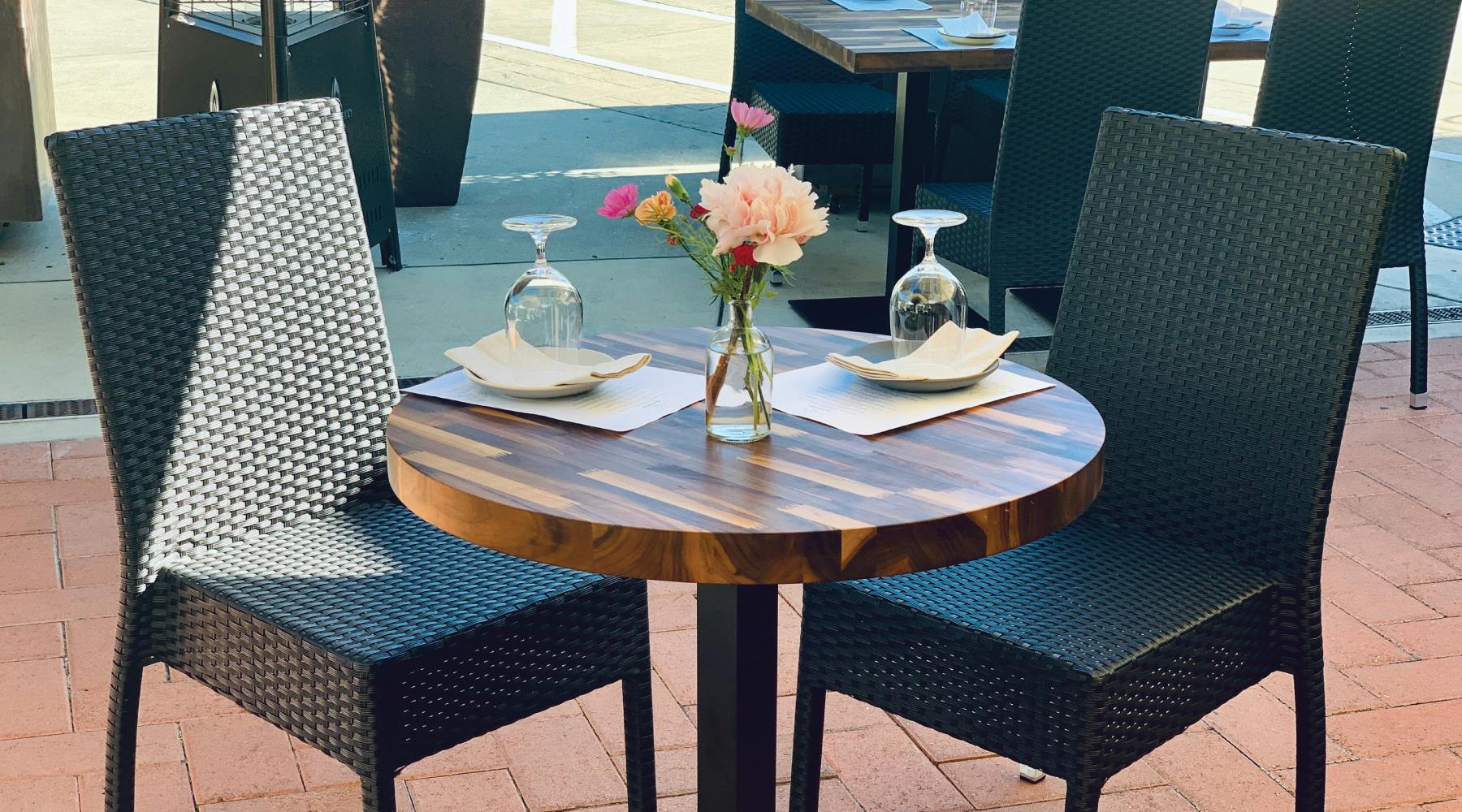 Slide 1 of 12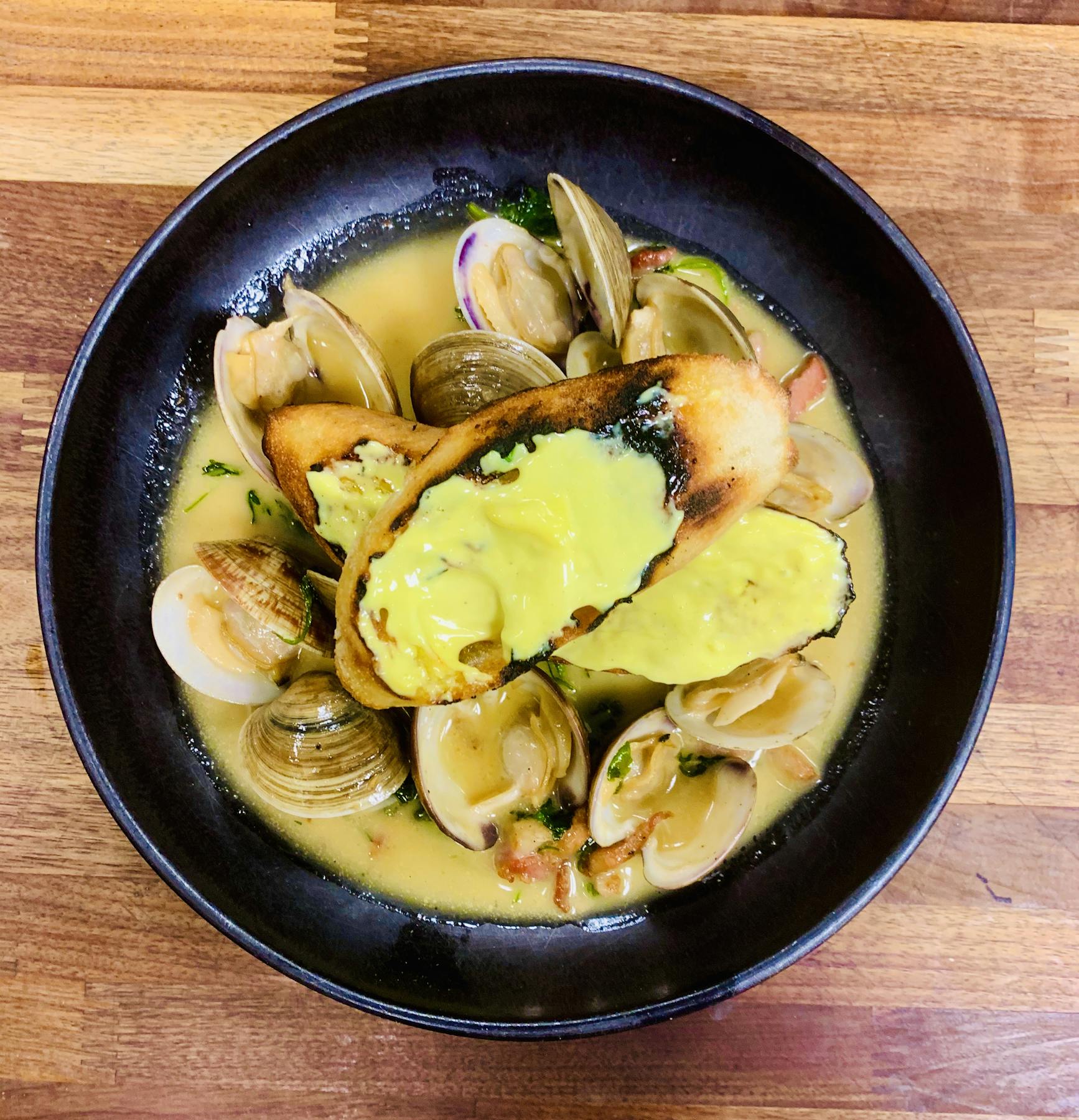 Slide 2 of 12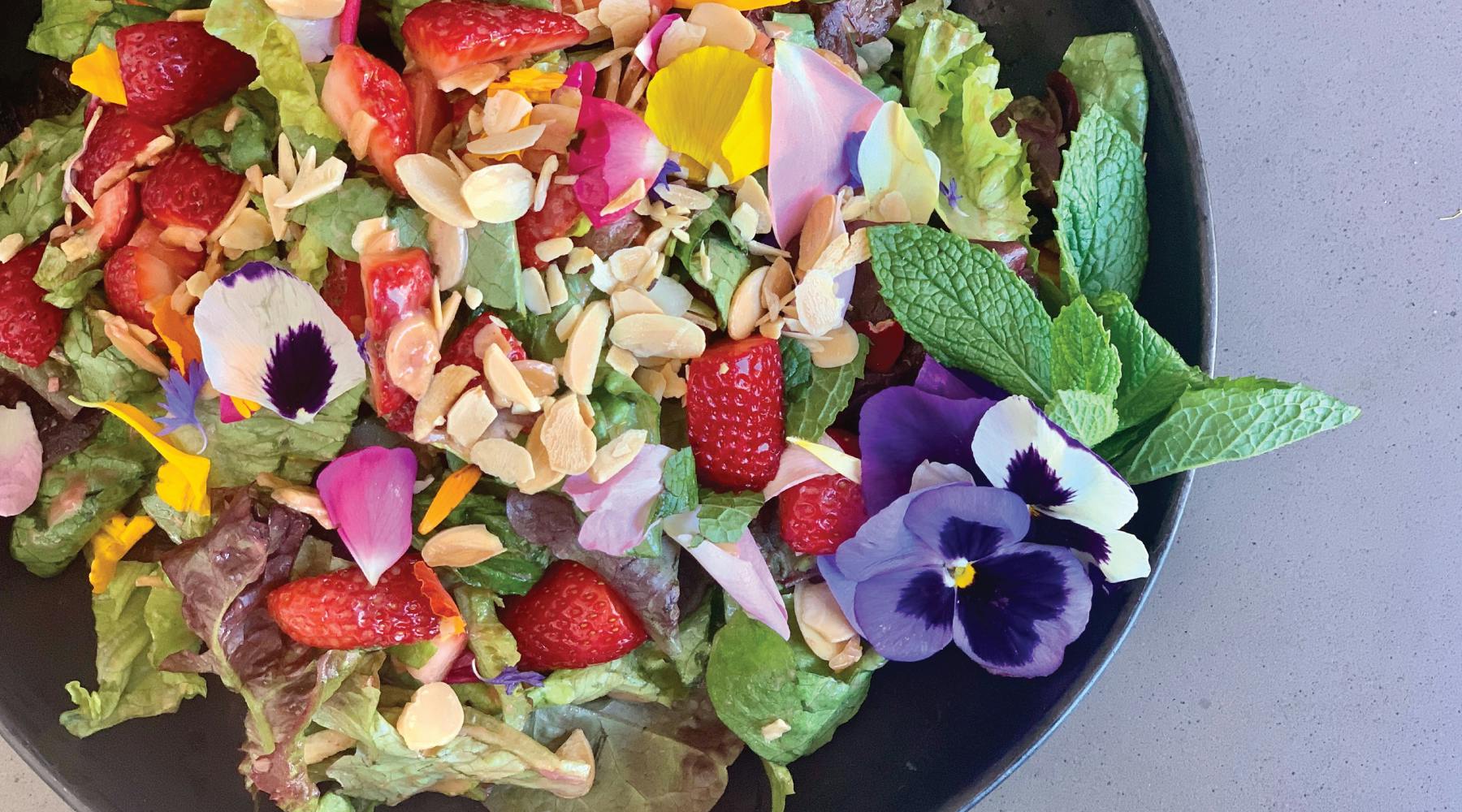 Slide 3 of 12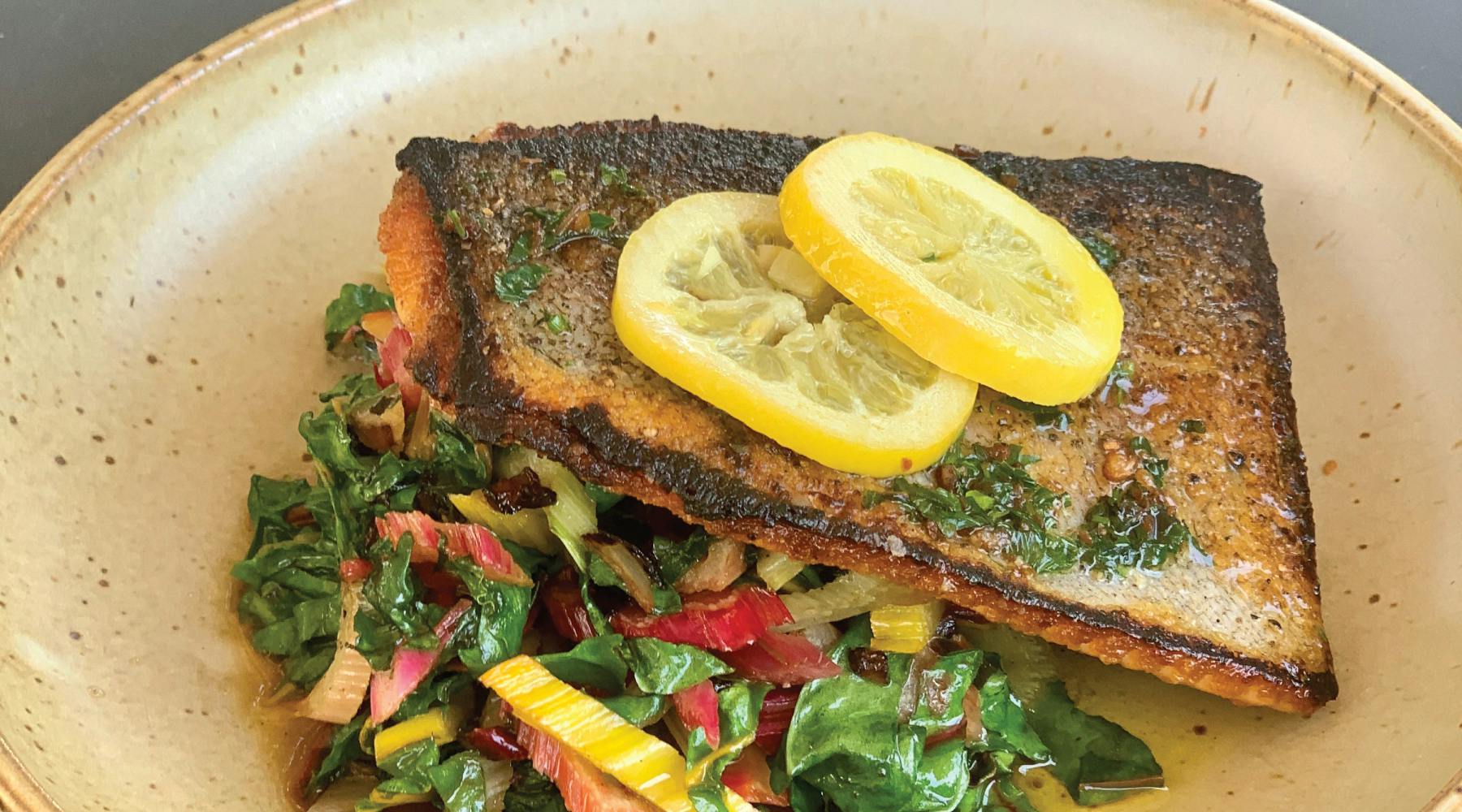 Slide 4 of 12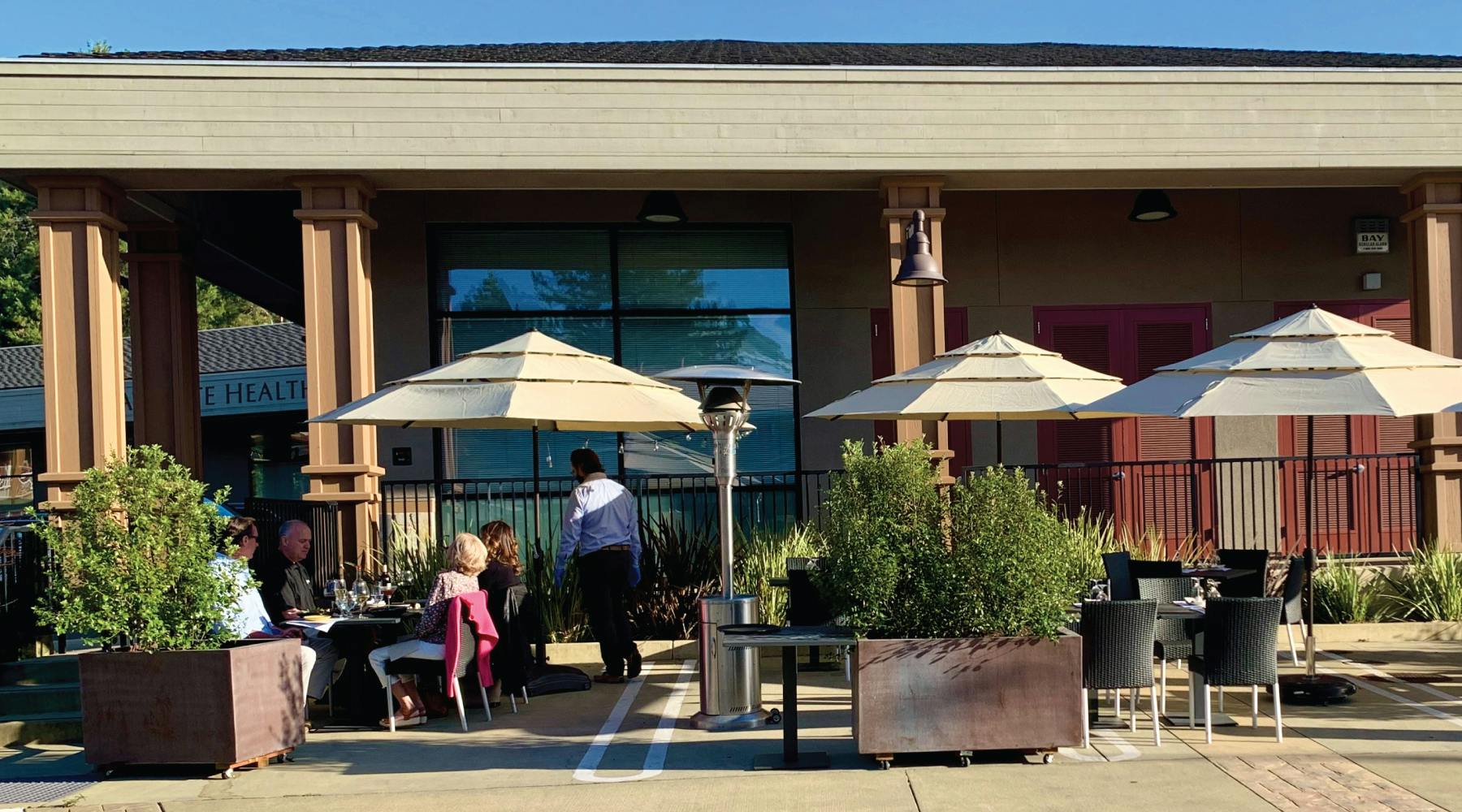 Slide 5 of 12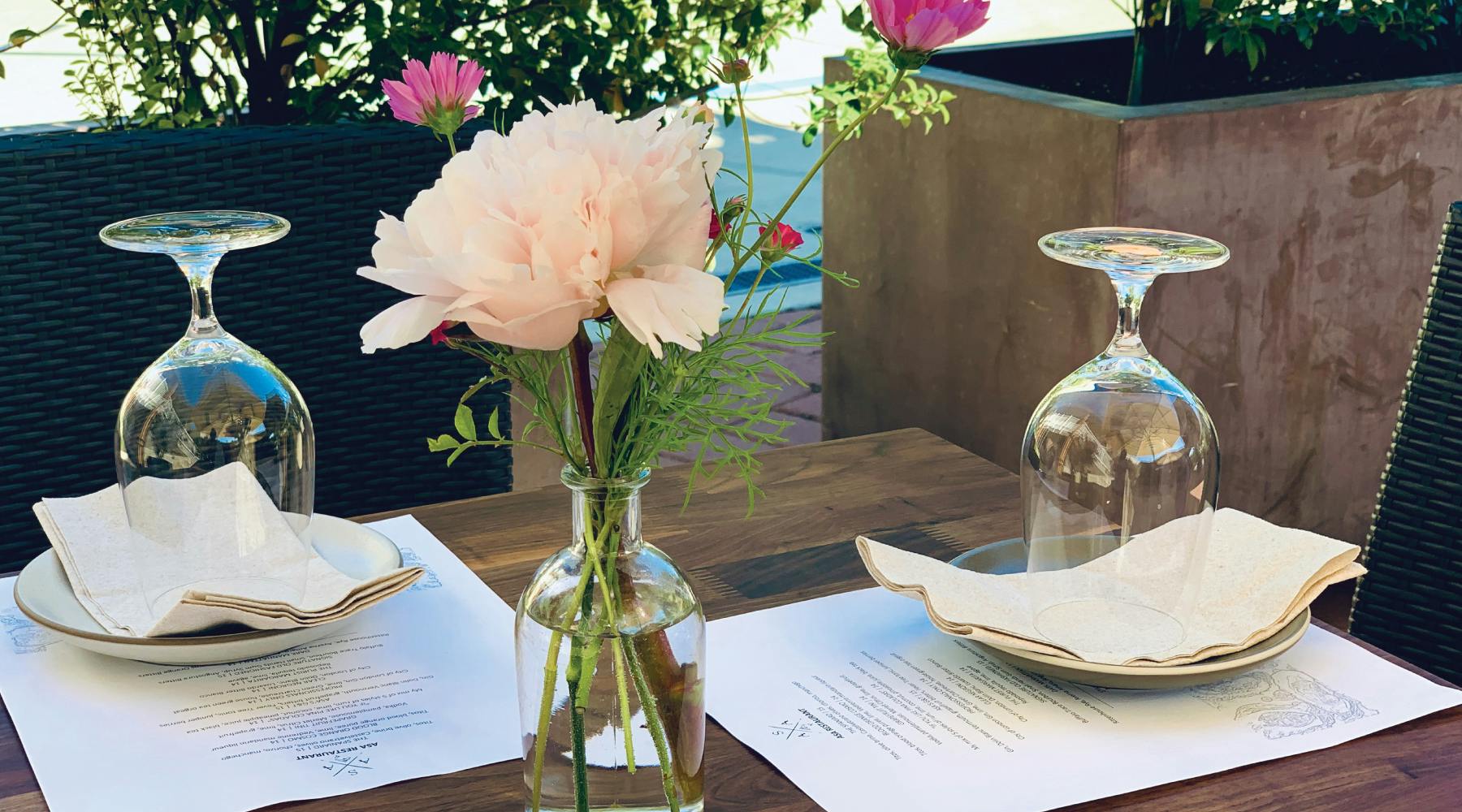 Slide 6 of 12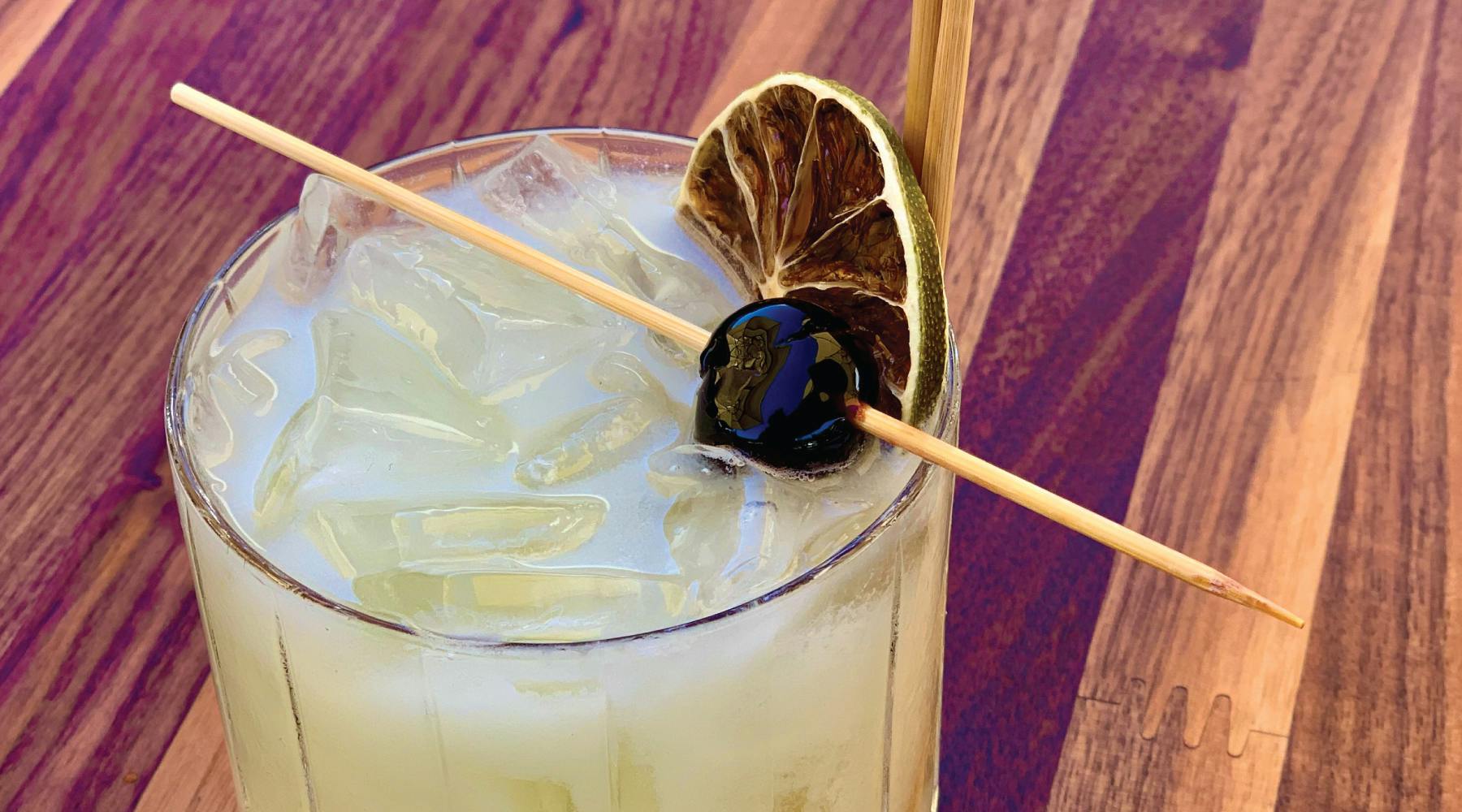 Slide 7 of 12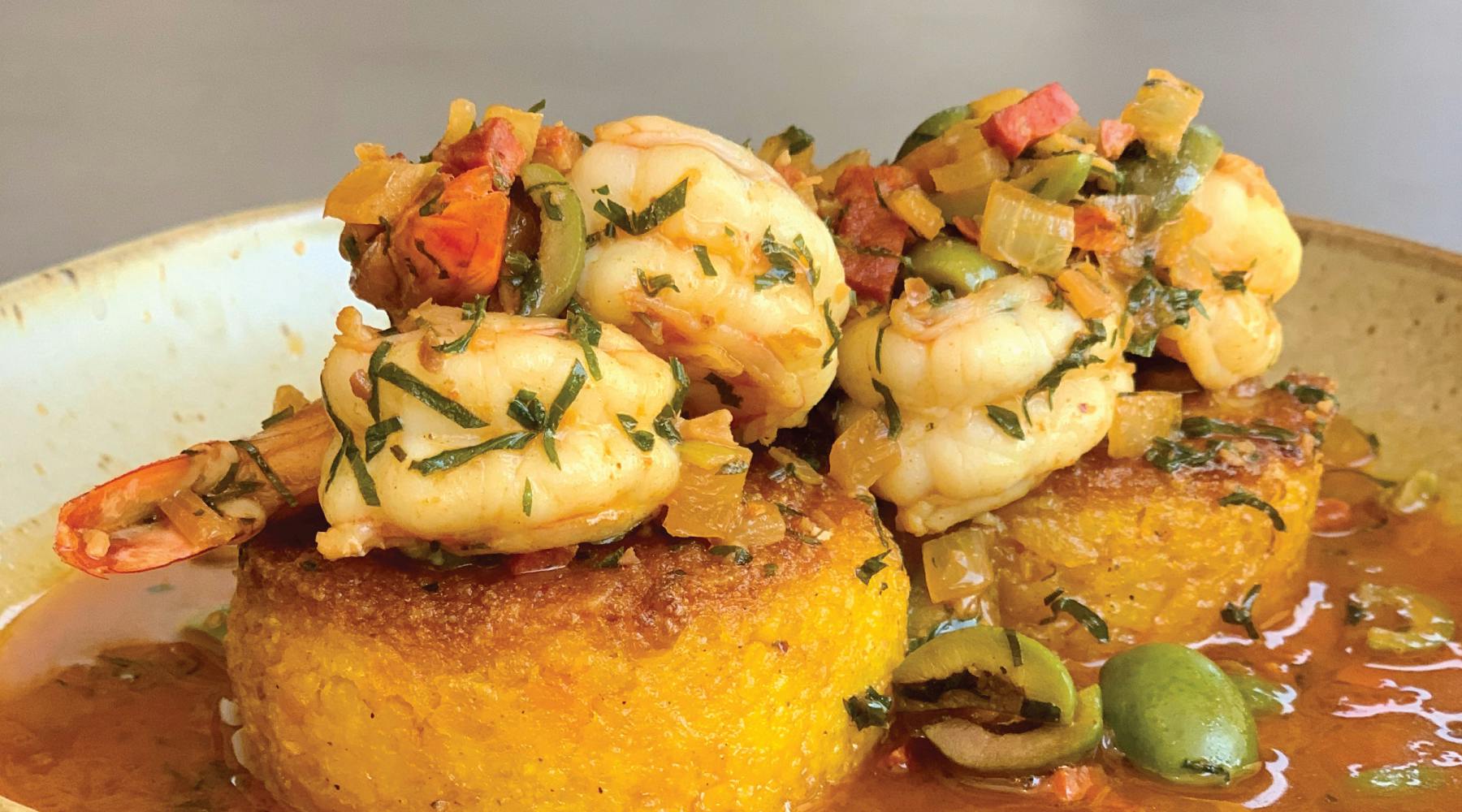 Slide 8 of 12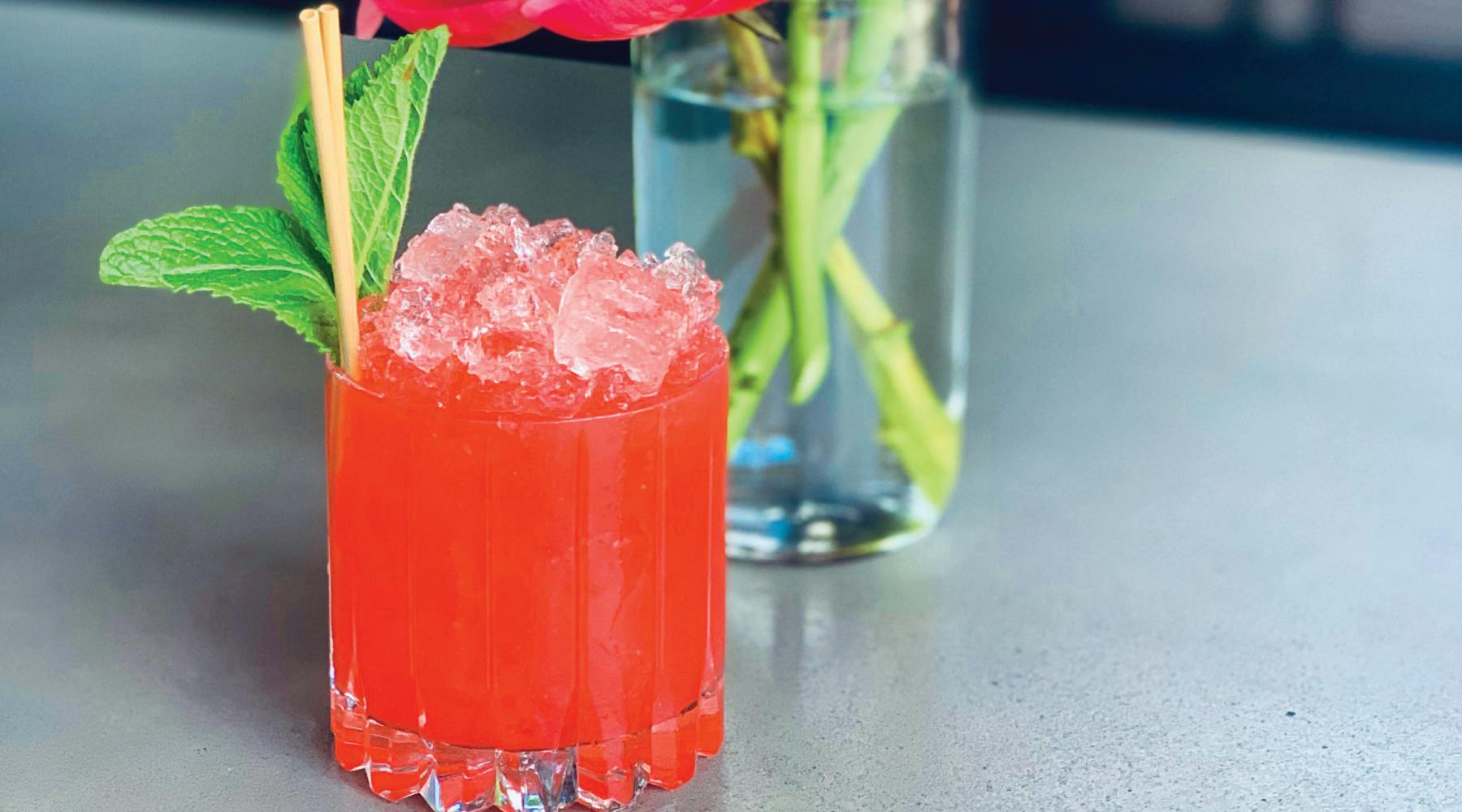 Slide 9 of 12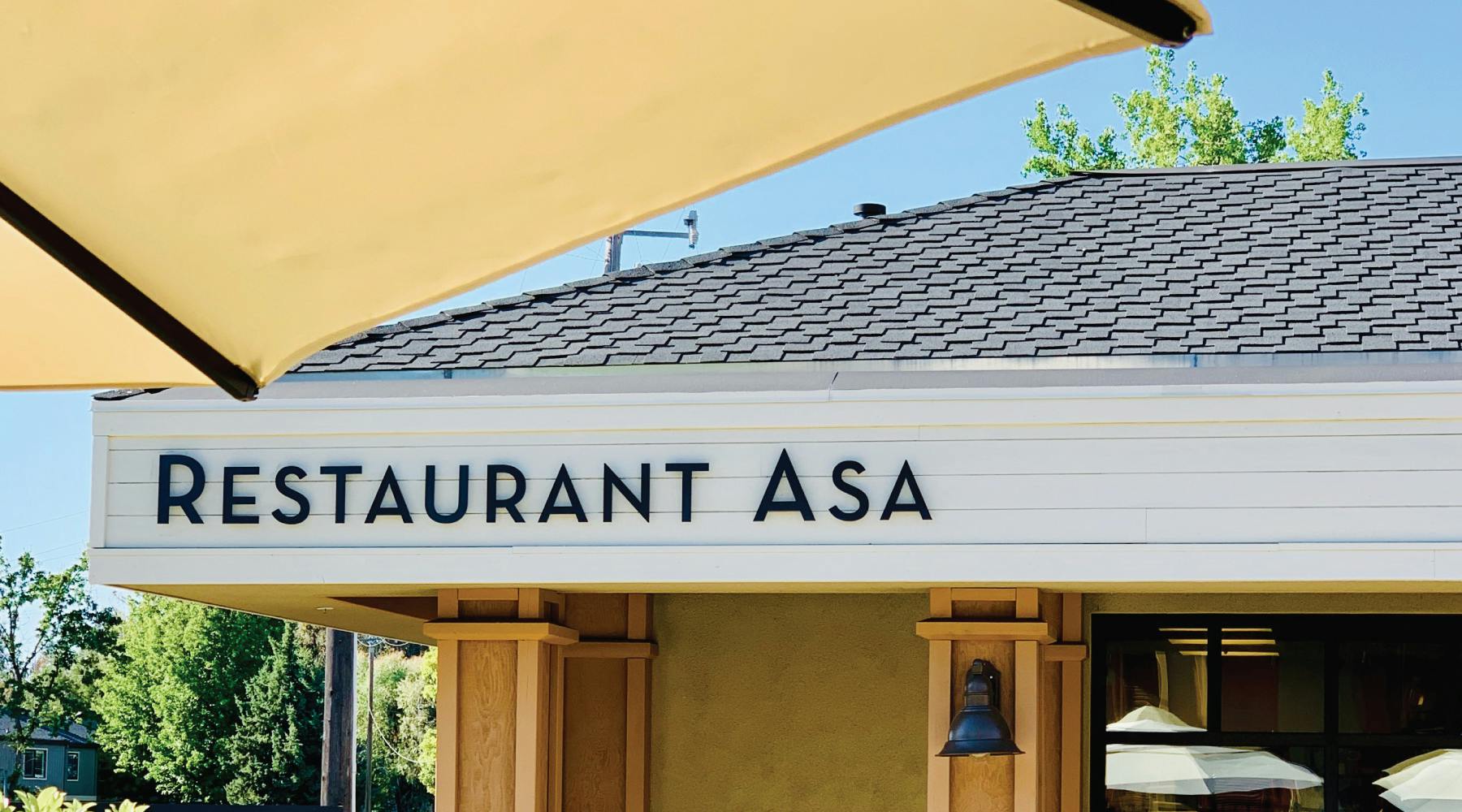 Slide 10 of 12
Slide 11 of 12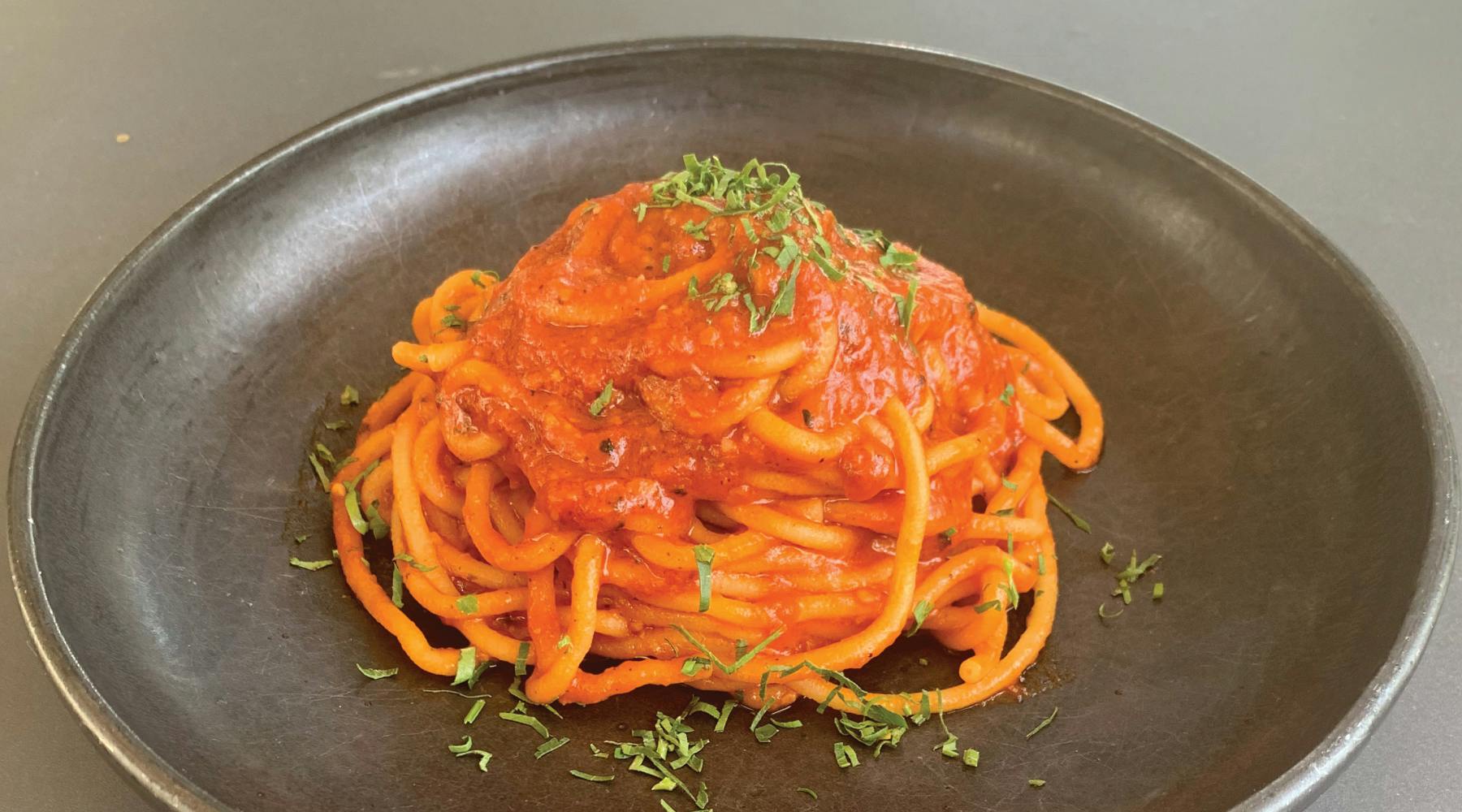 Slide 12 of 12
CLICK ABOVE TO VIEW TAKEOUT
Enjoy prepared Meals & Cocktails at home. Shop our no-contact Grocery Market. Order online, choose your pickup time, and a gloved, masked employee will deliver to your car.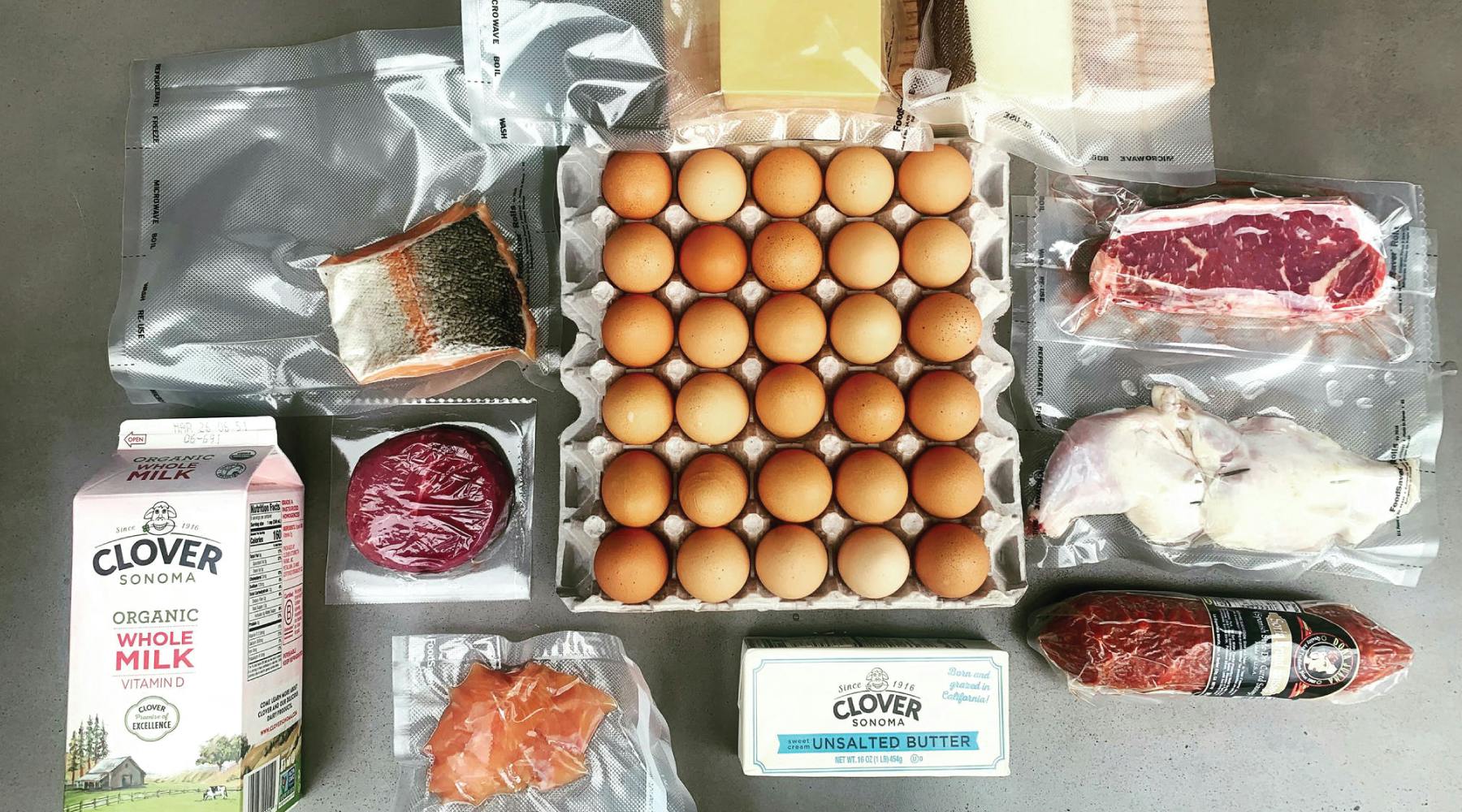 Slide 1 of 7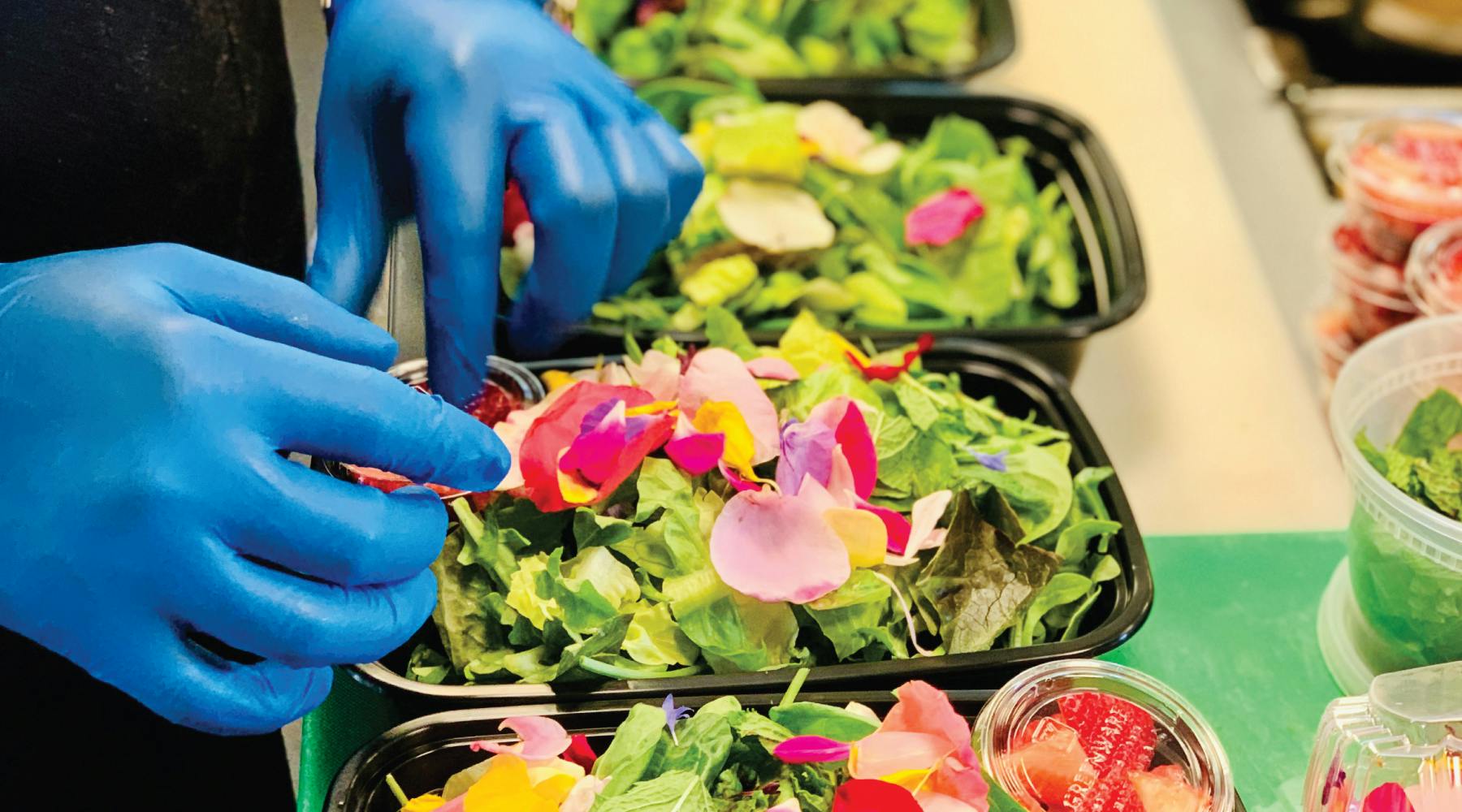 Slide 2 of 7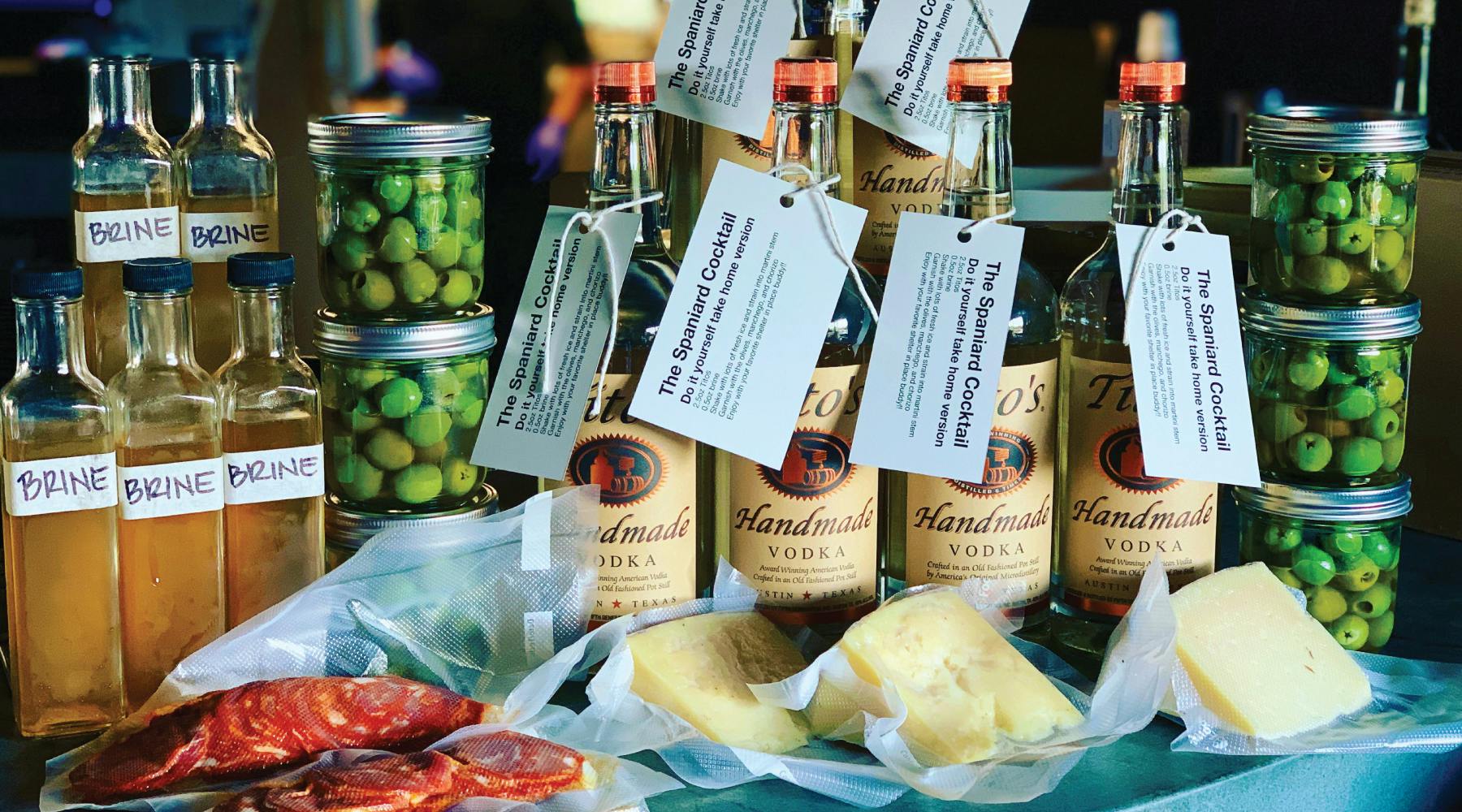 Slide 3 of 7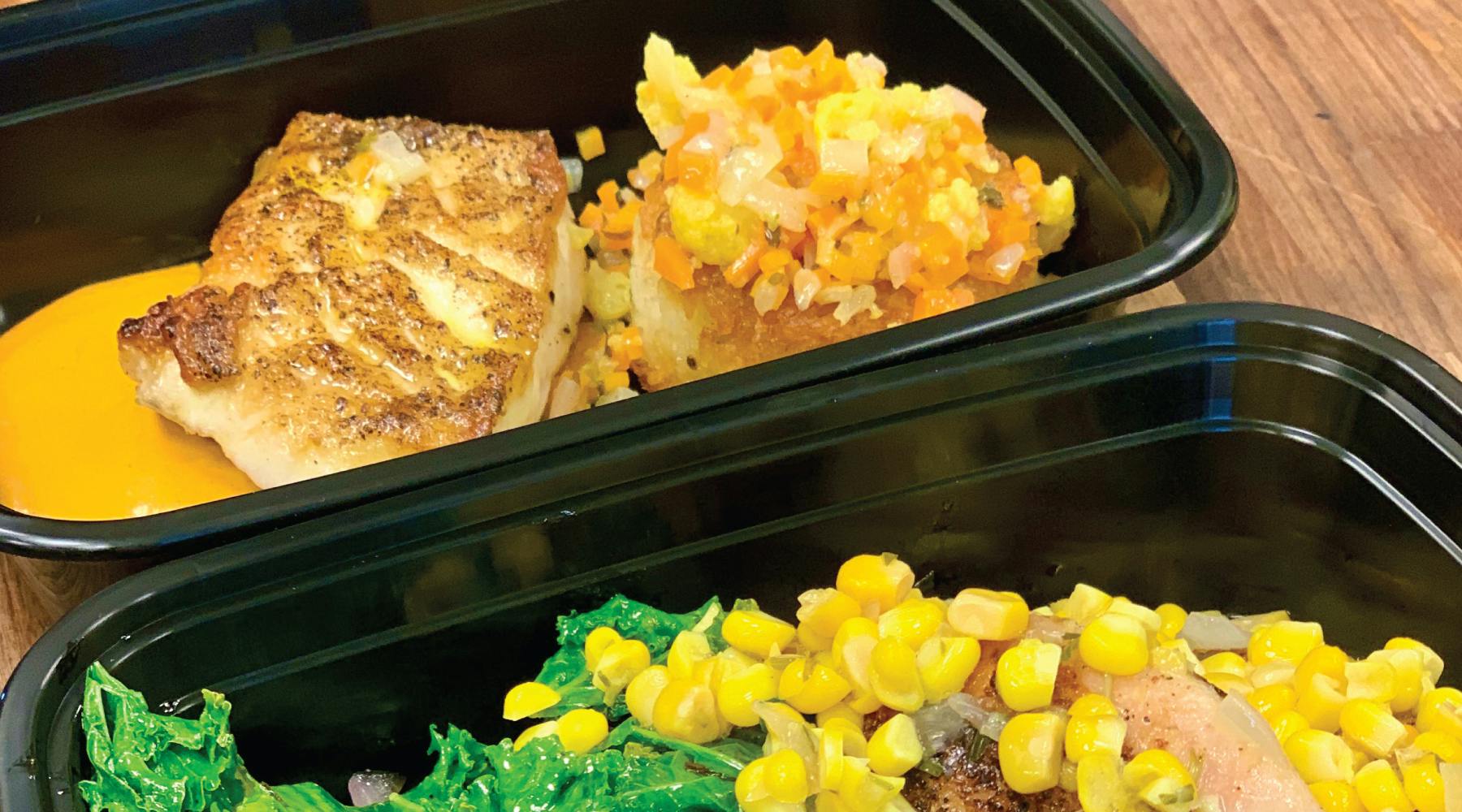 Slide 4 of 7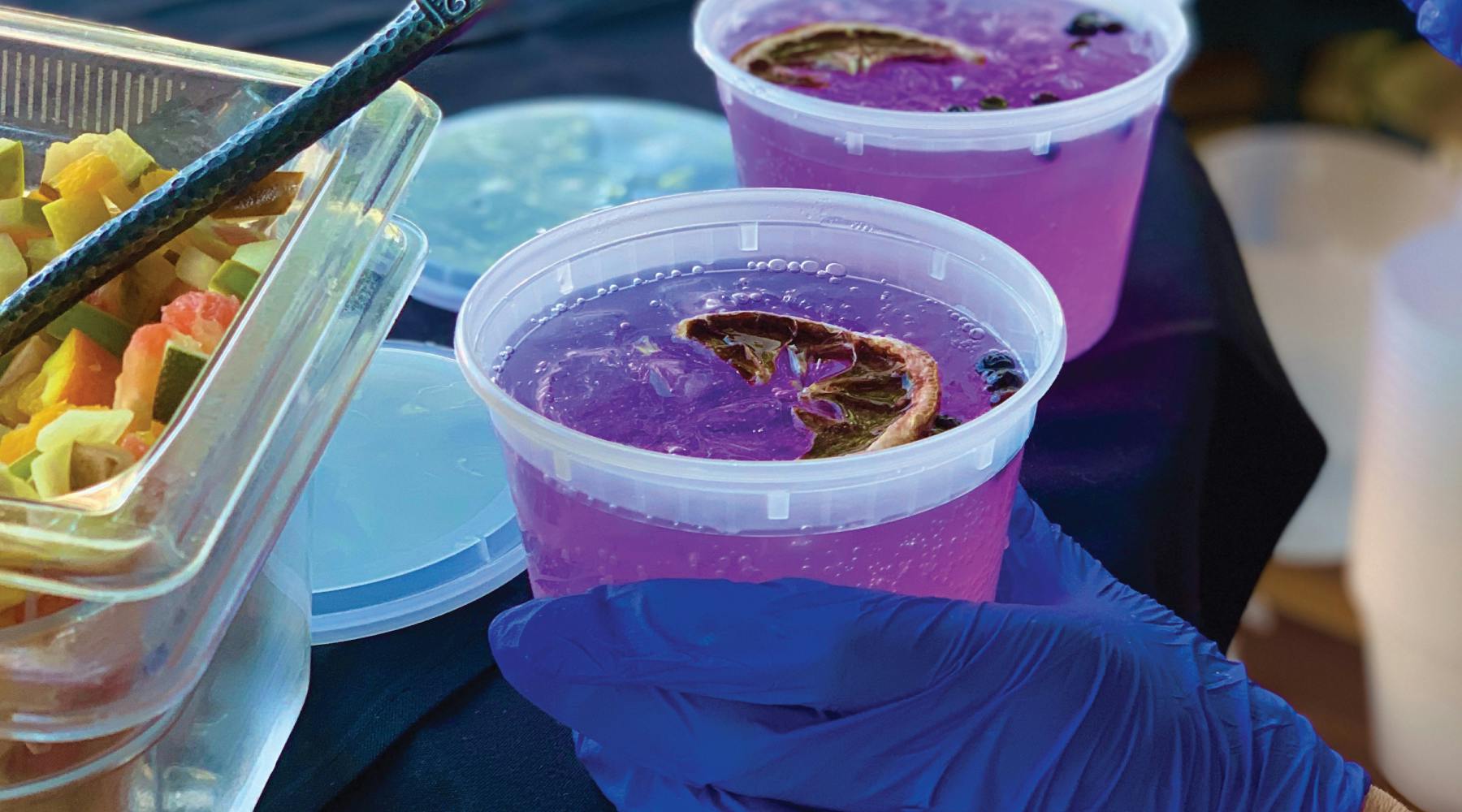 Slide 5 of 7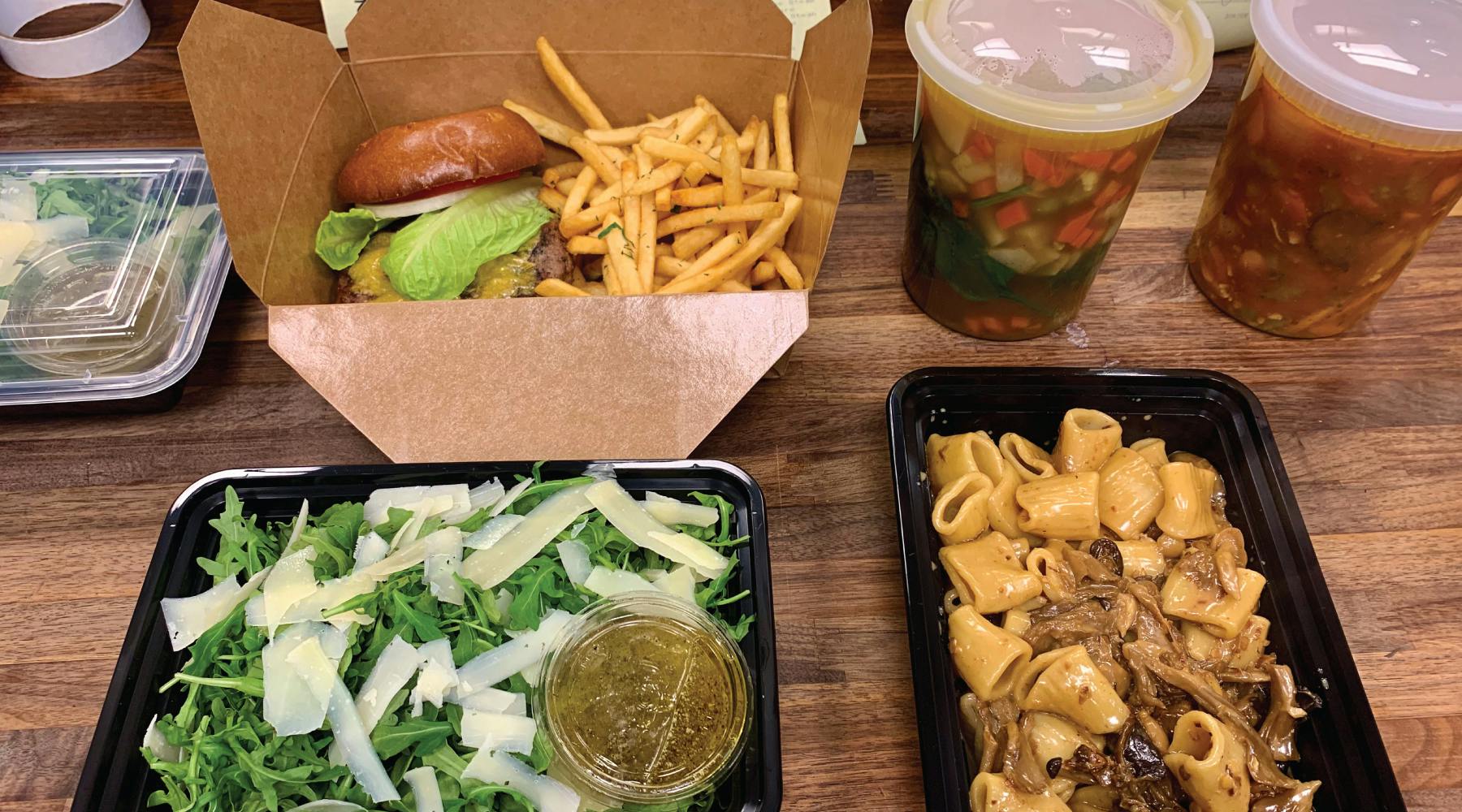 Slide 6 of 7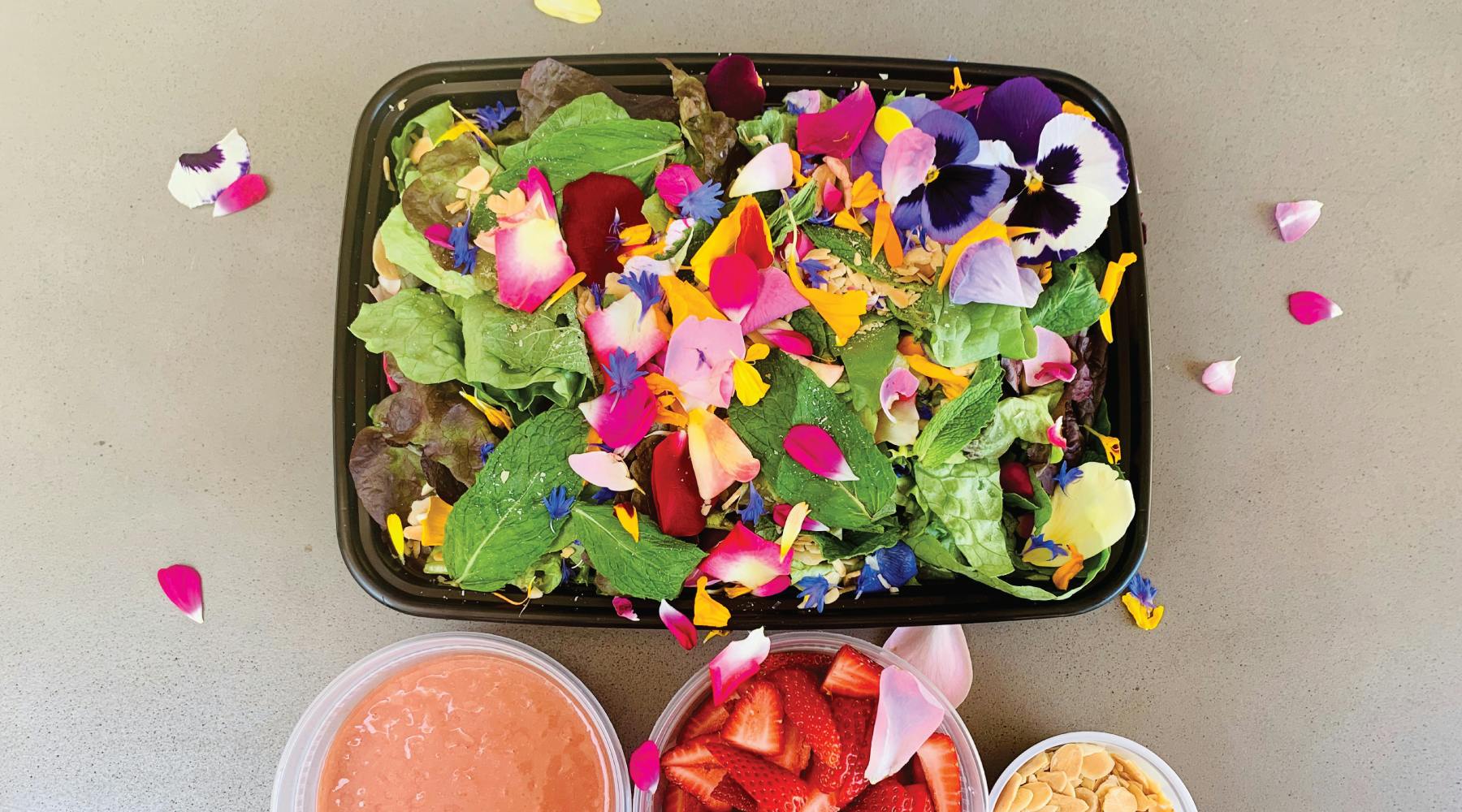 Slide 7 of 7
By the Glass
WHITE

J. Lassalle NV

Champagne, France

$21

2015 Raventos I Blanc Sparkling Rose

Penedes, Spain

$15

2018 Domaine Terrebrune 
Rosé

Bandol, France

$20

2017 En Route Chardonnay "Brumaire"

Russian River Valley, CA

$17

2017 Lloyd Chardonnay

Carneros
Napa Valley, CA

$21

2017 Mestizaje Viognier, Messeguera Blend

Valencia, Spain

$17

2017 Salvestrin Sauvignon Blanc

LeBlanc Crystal Springs Vineyard, 
St. Helena, Napa, CA

$14

2016 Oremus Tokaji Furmint

Hegyalja, Hungary

$16

2016 Ostatue Viura

Ríoja, Spain

$15

2016 Cellar Piñol Grenache Blanc

Terra Alta, Spain

$14

RED

2016 Small Vines Pinot Noir

Sonoma Coast, CA

$21

2017 St. Innocent Pinot Noir

Willamette Valley, Oregon

$17

2014 Donati Cabernet Sauvignon

Paicines Valley, 
Central Coast, CA

$14

2015 Steven Kent Cab Sauvignon

Ghielmetti Vineyard 
Livermore, CA

$25

2015 Casanova Di Neri Irrosso "Super Tuscan"

Tuscany, Italy

$16

2015 Erse Etna Rosso

Castiglione di Sicilia, Italy

$14

2016 Ermitage Syrah

Pic Saint Loup, France

$15

2015 Château Aney 
Left Bank Blend 
Haut-Médoc

Bordeaux, France

$18

2012 Viña Alberdi Reserva Tempranillo

Rioja Alta, Spain

$15

2015 Alto Moncayo Old Vine Grenache

Borja, Spain

$17
By the Bottle
BUBBLES

Billecart Salmon Rosé NV 
1/2 bottle

Champagne, France

$85

2014 Marques de Gelida 
Gran reserva Cava

Penedes, Spain

$52

2015 Raventos I Blanc De Nit Rosé

Penedes, Spain

$60

Luis Roederer NV

Champagne, France

$70

2015 Schramsburg Blanc de Blanc

Napa, CA

$80

J. Lassalle NV

Champagne, France

$80

Laurent Perrier 'Brut' NV

Reims, Champagne, France

$84

Laurent Perrier 
Cuvée Rosé

Reims, Champagne, France

$115

Henriot Rosé NV

Reims, Champagne, France

$125

Charles Heidsieck Rose NV 
Reserve

Champagne, France

$150

2008 Henriot Millesime

Reims, Champagne, France

$180

2006 Taittinger 
Comtes De Champagne Rosé

Reims, Champagne, France

$400

2004 Laurent Perrier 
Alexandra
 Grande Cuvee Rose

Champagne, France

$450

ROSE

2018 Domaine Terrebrune

Bandol, France

$80

2018 Domaine Tempier

Bandol, France

$100

2017 Flor de Muga

Rioja, Spain

$65

SAUVIGNON BLANC

2017 Salvestrin 
LeBlanc Crystal Springs Vineyard

St. Helena, Napa, CA

$56

2016 Jean Pabiot Pouilly-Fumé

Loire Valley, 
France

$56

2017 Domaine Daniel Chotard 
Sancerre

Loire Valley
, France

$70

2017 Ghost Block

Napa, CA

$48

2015 Spy Valley 
Envoy 
Johnson Vineyards

Marlborough, New Zealand

$70

OTHER WHITES

2016 Beniot Gautier Vouvray

Loire Valley, France

$50

2017 Terlano Pinot Grigio

Trentino Alto-Adige, Italy

$52

2015 Alvancia, Godello

Galicia, Spain

$65

2016 Elena Walch 
Gewürztraminer

Alto Adige, Italy

$64

2014 Domaine Zind Humbrecht 
Pinot Gris

Alsace, France

$68

2016 La Caña 
Albariño

Rías Baixas, Spain

$60

2017 Mestizaje Viognier, Messeguera Blend

Valencia, Spain

$52

2018 Ostatu 
Viura 
Rioja Blanco

Rioja, Spain

$60

2017 Celler Piñol 
Portal
 Garnatxa Blance

Terra Alta, Spain

$55

2016 Oremus Mandolas 
Tokaji Furmint

Tokaj - Hegyalja, Hungar

$64

2017 Tablas Creek 
Vermentino

Adelaida District
 Paso Robles, CA

$60

PINOT NOIR DOMESTIC

2015 Astrolabe

Marlborough, NZ

$55

2013 Tucker

Santa Cruz Mountains

$60

2017 St. Innocent

Village Cuvee Willamette Valley, Oregon

$68

2017 Testarossa

Santa Lucia Highlands Monterey, CA

$75

2017 Failla

Sonoma Coast, CA

$75

2014 Small Vines

Sonoma Coast, CA

$85

2015 Foxen

John Sebastiano Vineyard Sta. Rita Hills Santa Barbara, CA

$90

2015 Mindego Ridge

Santa Cruz Mtn. CA

$95

2016 Testarossa

Garys' Vineyard, Santa Lucia Highlands Monterey, CA

$115

2014 Longoria

Fe Ciega Vineyard Sta. Rita Hills Santa Barbara, CA

$115

2016 Lynmar Estate

Quail Hill Vineyards Russian River Valley Sonoma, CA

$135

2016 Fel

Savoy Vineyard Anderson Valley Mendocino, CA

$150

2016 Kistler

Sonoma Coast, CA

$160

2017 Kosta Browne

-Russian River Valley
-Sonoma Coast
-Santa Lucia Highlands

$190

2012 Mail Road

Mt. Carmel Vineyard Blocks 2, 3, 5 - 
Sta. Rita Hills Santa Barbara, CA

$220

2016 Kosta Browne

Keefer Ranch Russian River Valley Sonoma, C

$250

BURGUNDY

2016 Méo - Camuzet

Nuits-Saint Georges Village

$210

2015 Méo - Camuzet

Chamboulle Musigny 1er Cru Les Cras

$450

2016 Méo - Camuzet

Chamboulle Musigny 1er Cru Village

$400

2015 Méo - Camuzet

Nuits Saint Georges 1er Cru Aux Boudots

$500

2015 Méo - Camuzet

Nuits Saint Georges 1er Cru Aux Murgers

$500

2016 Méo - Camuzet

Nuits Saint Georges 1er Cru Village

$325

2016 Méo - Camuzet

Vosne Romanée 1er Cru Les Chaumes

$425

2016 Méo - Camuzet

Vosne Romanée 1er Cru Aux Brulées

$900

2015 Domaine Méo Camuze

Corton Grand Cru Les Perrières

$700

2014 Domaine Denis Mortet

Gevrey - Chambertin 1er Cru Les Champeaux

$550

2011 Maison Roche De Bellene

Nuits Saint Georges 1er Cru Aux Boudots

$250

2014 Domaine Jessaume

Santaney 1er Cru Les Gravieres

$100

CABERNET SAUVIGNON DOMESTIC

2014 Donati

Paicines Valley Central Coast

$52

2016 Relyea wood

Betchart Vineyards Santa Cruz Mtns

$80

2016 Relyea Wood

Camalie Vineyards Mt. Veeder, Napa

$90

2015 Oakville Estate

Oakville, Napa

$110

2014 Mount Eden Estate

Santa Cruz Mtns.

$125

2015 Ghost Block

Oakville, Napa

$130

2016 Round Pond

Rutherford Napa Valley

$140

2015 Feather

Colombia Valley, Washington

$145

2016 Chappallet

St. Helena, Napa

$150

2015 Lineage, Steven Kent

Livermore

$195

2014 Ridge Montebello

Santa Cruz Mtns

$295

2016 Nickel & Nickel

John C. Sullenger Oakville, Napa

$204

2015 Nickel & Nickel

Rock Cairn Vineyards Oakville, Napa

$204

2016 Nickel & Nickel

Quarry Vineyards Rutherford, Napa

$204

2016 Nickel & Nicke

Quicksilver Vineyards Rutherford, Napa

$204

2014 Peter Michael

Les Pavots Knights Valley, Sonoma

$325

FRENCH REDS

2016 Ermitage Du Pic Saint Loup

Tour Du Pierres Pic Saint Loup

$60

2016 Domaine De Fontsainte

Corbières

$64

2015 Château Aney

$72

2014 Domaine Leon Barral

Faugeres

$72

2013 Domaine Terrebrune

Bandol

$90

2013 Domaine de Pagau

Chateauneuf du Pape Southern Rhone

$120

2016 Domaine Du Vieux Telegraphe

Chateauneuf du Pape Southern Rhone

$180

2009 Château Giscours

Margaux Bordeaux

$300

2007 Château Leoville Las Cases

Saint-Julien Bordeaux

$550

2012 Château Pavie

Saint-Emilion Bordeaux

$750

SYRAH

2015 Andrew Murray

Santa Ynez Valley, CA

$48

2015 Sequal

Long Shadows Vintners Collection Columbia Valley

$130

SPAIN

2010 Muga

Prado Enea Gran Reserva Rioja

$155

2005 Muga

Prado Enea Gran Reserva Rioja

$275

2012 Macan

Bodegas Benjamin de Rothschild y Vega Sicilia Rioja

$200

2012 Viña Alberdi

Reserva Rioja

$65

2015 Alto Moncayo

Campo de Borja Moncayo

$75

2015 Viña Magna

Ribera Del Duero

$80

2009 La Rioja Alta

Viña Ardanza Reserva Rioja

$90

2011 Conde De Hervias

Rioja Alta

$100

2009 La Rioja Alta

Gran Reserva 904 Rioja

$140

2013 Pintia

Toro

$140

2014 Alion

Tempos Vega Sicilia Ribera Del Duero

$190

2008 La Nieta

Reserva Rioja

$250

2012 Vega Sicilia

Valbuena 5 Ribera del Duero

$300

MERLOT/ BLENDS

2011 Naumann Vineyards

Tre Rosso Cali Cupertino

$60

2012 Steele "Stymie"

Merlot Lake County, CA

$70

2014 Blackbird Vineyards

Arise Napa

$90

2016 Shafer TD-9

Merlot Blend Napa

$130

2014 Pedestal

Merlot Long Shadows Vintners Collection Columbia Valley, WA

$145

2015 Flora Springs

Trilogy Napa

$150

2003 Freemark Abbey

Merlot Rutherford Napa

$170

ZINFANDEL

2017 Hartford

Old Vines Paso Robles

$72

2016 Ridge Geyserville

Sonoma

$85

2016 Turley

Dusi Vineyard Paso Robles

$110

SOUTH AMERICA/AFRICA

2014 Colomé

Malbec Salta

$55

2014 Catena, San Carlos

Cabernet Franc Mendoza

$56

2014 Doña Paula

Malbec Mendoza

$90

2013 Anwilka

Shiraz Blend Stellenbosch, South Africa

$95

2011 De Martino

Limavida Old Vine Malbec Maule Valley, Chile

$120

2013 Catena Zapata

Cab/Malbec blend Mendoza

$198